Our Spiral Conveyor system is a highly efficient way to move products up and down from mezzanine floors or over walkways. Our explainer video will show you how it works in a few seconds.
The conveyor belt continuously moves and can handle a wide range of products, while taking up minimal floor space.  At MONK Conveyors, we specialize in installing Spiral Conveyors and can provide expert advice on the best layout for your site.  Our team will work with you to design a system that maximizes efficiency and productivity, while minimising costs.
Watch our video today and see how a Spiral Conveyor can help bring greater efficiency to your operations.
Packing Lines for Warehouse and Packing Halls
Packing Conveyor Lines are designed around packing tables and benches to help to reduce manual handling and improve efficiency. Packing Lines convey either packing material or products to and from the packing staff. This allows them to focus on packing and not spend time moving material or products around.
Our packing lines can control the flow of products and make sure that every person is continually fed with work. The system is easy to use and improves efficiency. Packing stations are also designed to be ergonomic and comfortable for staff to use.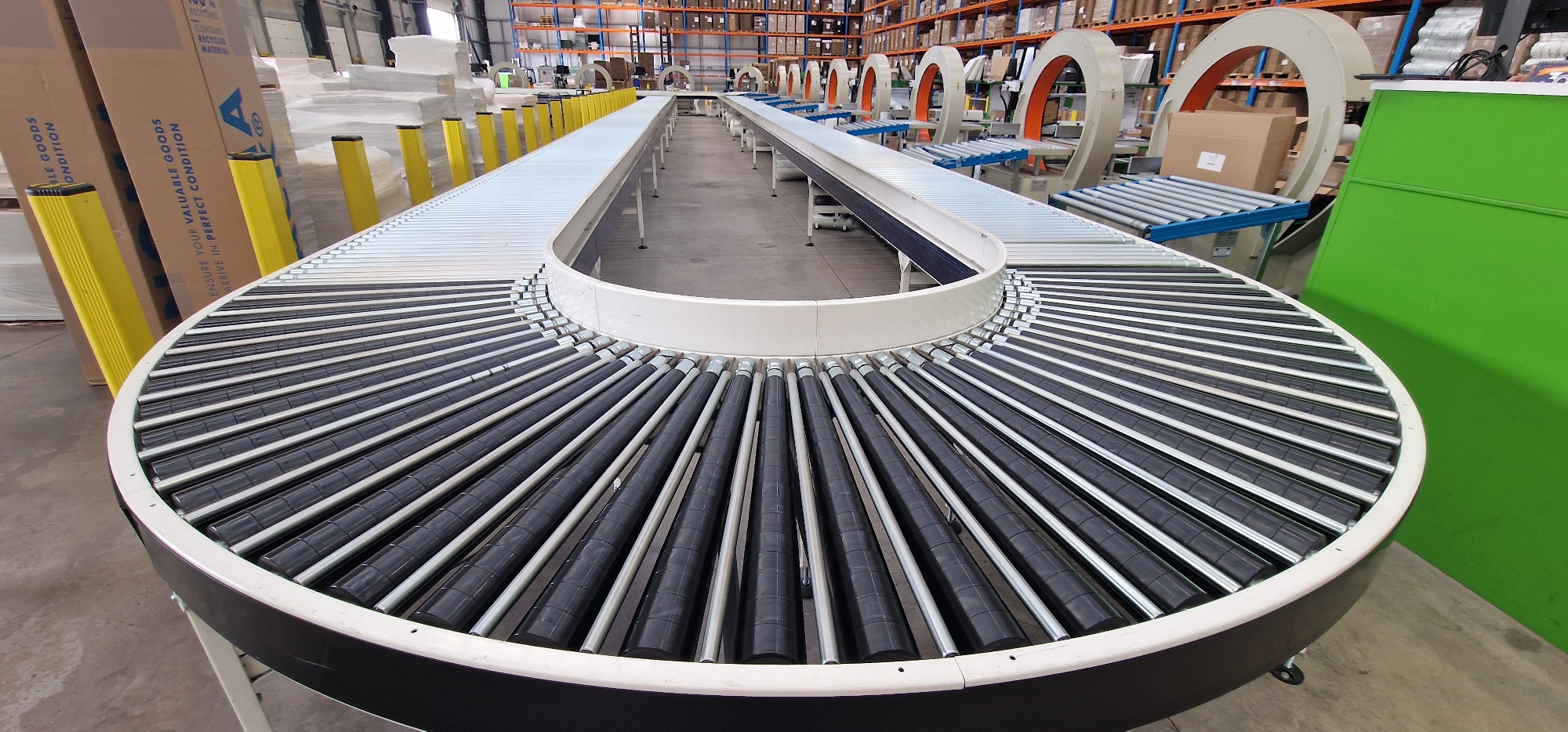 We set up and install Barcode Scanners and RFID Readers as part of our conveyor systems. We can then use this technology to request job data from the site production/warehouse management system and use the information to route an individual product to a specific location, machine, operator or packing station.
Intelligent Bar Code Readers
RFID Programming (from Bar Code Job Numbers)
Integration of BCR and RFID into the conveyor control system allows HMI display of current job number, relevant job details and job destination
We also supply Belt Conveyors, Roller, Pallet, Carton Lifts, Spiral Conveyors, Flexible Chain, Matt Top all with full Electrical Control, Software and Installation.
Monk Conveyors supply and install full working systems which are designed to suit your specific needs. We install full pneumatic and electrical control with operator touch screens if required.
Our control systems range from simple stop starts up to barcode capable controls, capable of communicating with your Warehouse Management System (WMS).