Sortation
Sortation systems automatically separate and sort products into different routes and conveyor lines. They can also dispense directly into bins, bags or stillages. Lines run with product moving continuously through the system and therefore high levels of throughput can be achieved.
Products can be sorted by barcode data, RFID data, colour, size or image recognition using a camera system. It can be handled using a range of standard options including diverter arms, side belts, air blows, switch roller sorters and plastic belt with integral rollers.
Fast-moving industries such as Retail / E-Fulfilment, Warehouse and Distribution centres can see major improvements in efficiency and capability. A small footprint often means the ability to increase capacity without the need to increase floor space. We work closely with our customers to understand their process and design a system which works within their current and future needs.
A large range of product shapes and sizes can be handled. From boxes, cases, cartons, shrink-wrapped packages, books, mail, totes, polybags and letter-sized items. Systems are designed to eliminate product damage, being gentle, maintaining a continuous flow, reducing  accumulation and achieving product gapping. Touch Screen displays are supplied which make it easier for operators to run a system. Clear information is displayed along with help screens. Fault finding messages make it easier to find problems quickly.
Mimic screens can show a graphical representation of the sortation line. They can then display the status of each part of the line by changing colour. If there is a blockage, a section of the line can be highlighted to show an operator the location of the problem. Screens can also allow operators to adjust the line settings and these can be password protected to ensure only trained personnel have access.
Remote access to the PLC and barcode systems means that we can dial in to make minor software changes and assist site with problem-solving. All systems are mechanically and electrically installed with full handover and training. Service and maintenance contracts can be provided along with critical spares.
Please contact us to discuss your project and we will help to design and specify the most appropriate conveyor sorting system for your needs.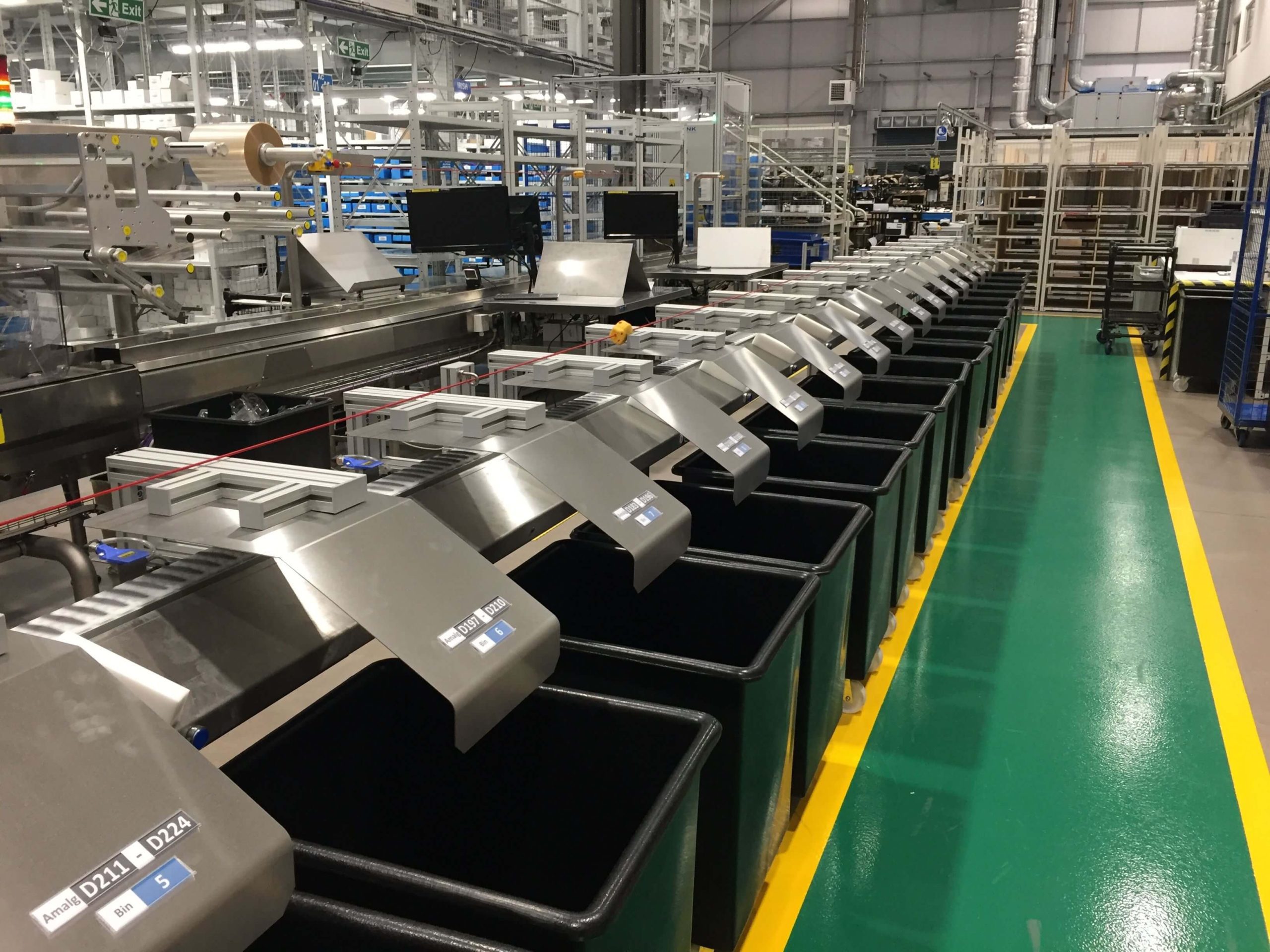 Sortation for Flow Wrapped Packs using Air Nozzle System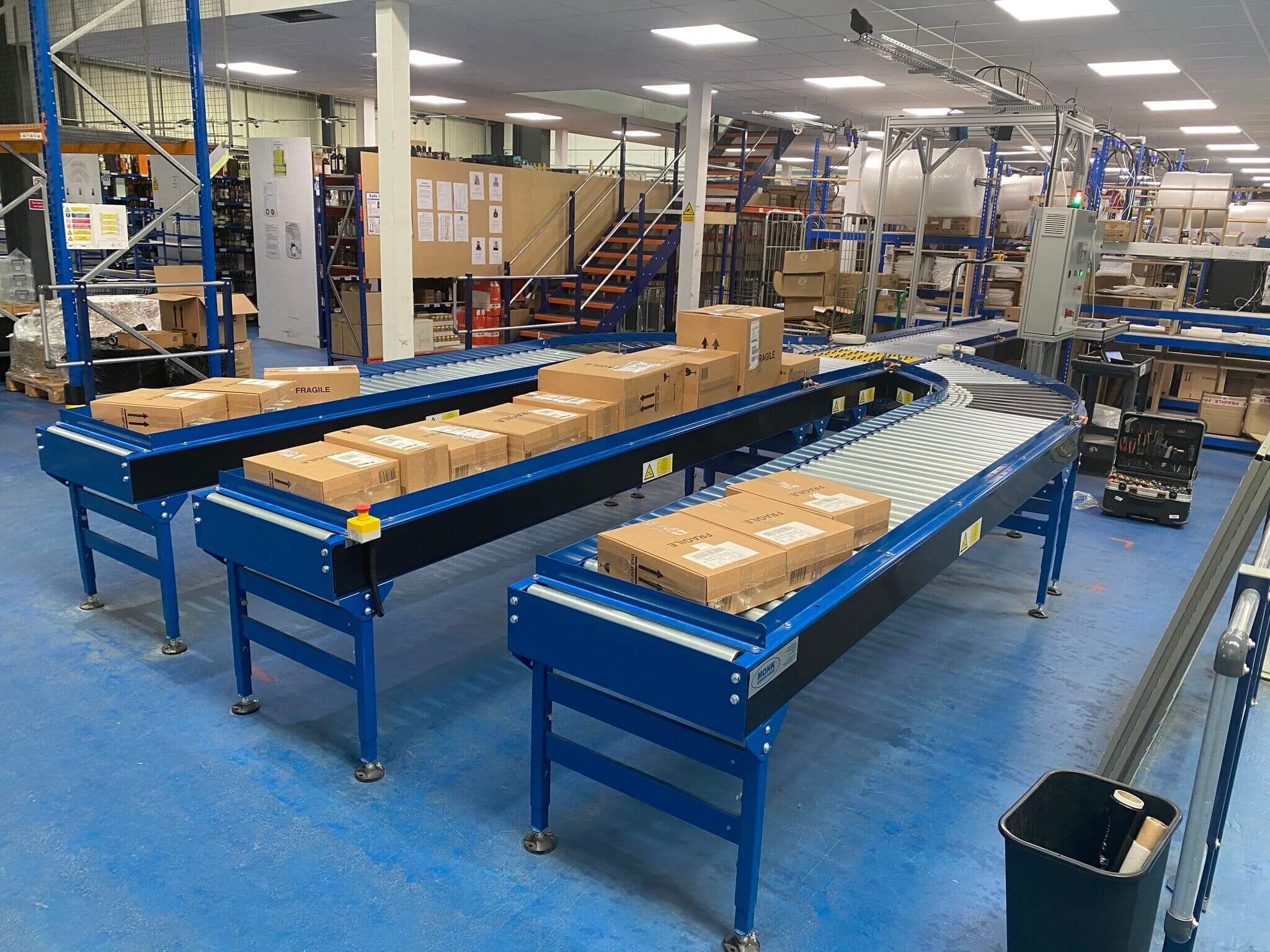 Three Way Parcel Sortation with Barcode Scanning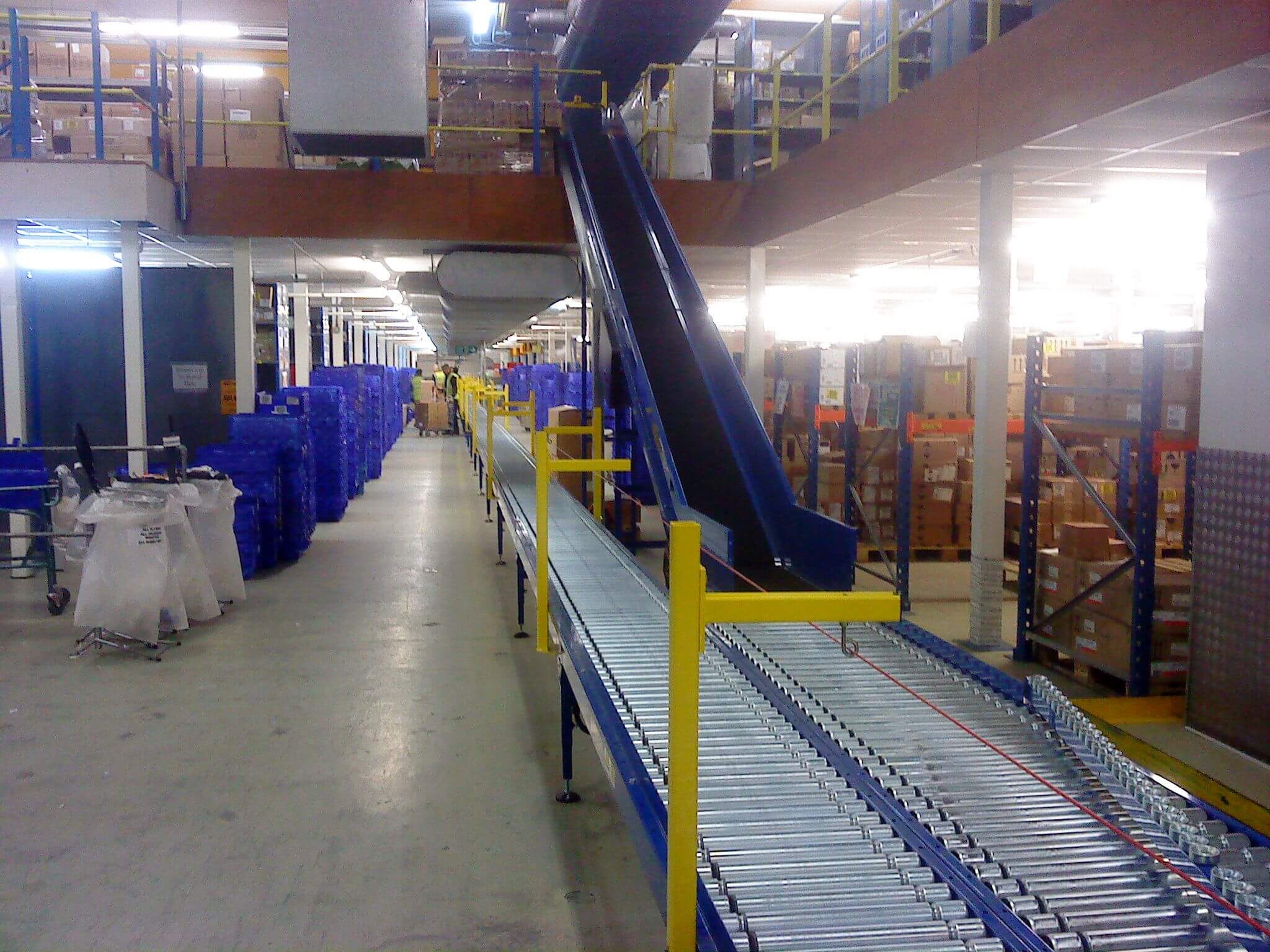 Parcel feed to Merge Area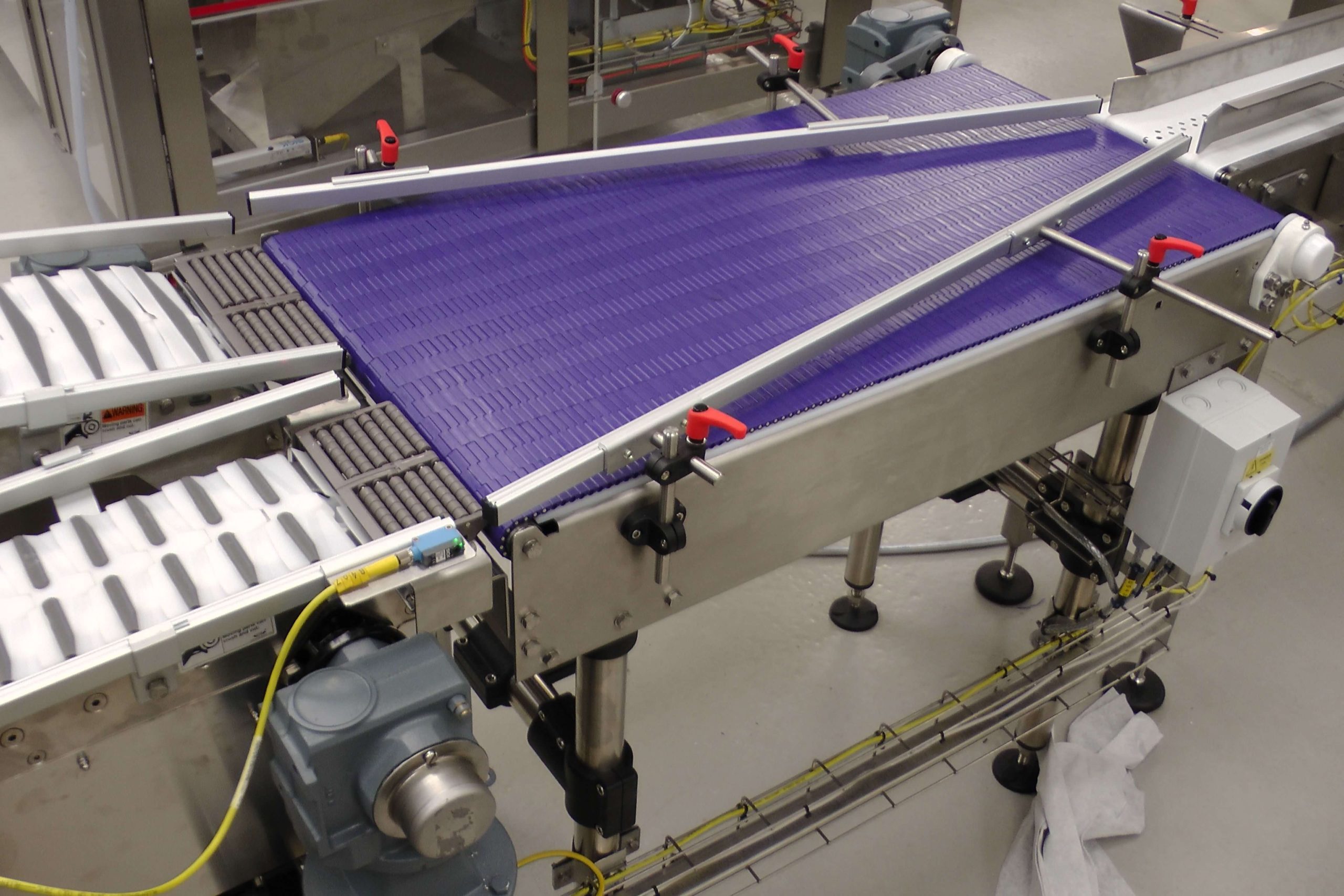 Two to One Lane Merge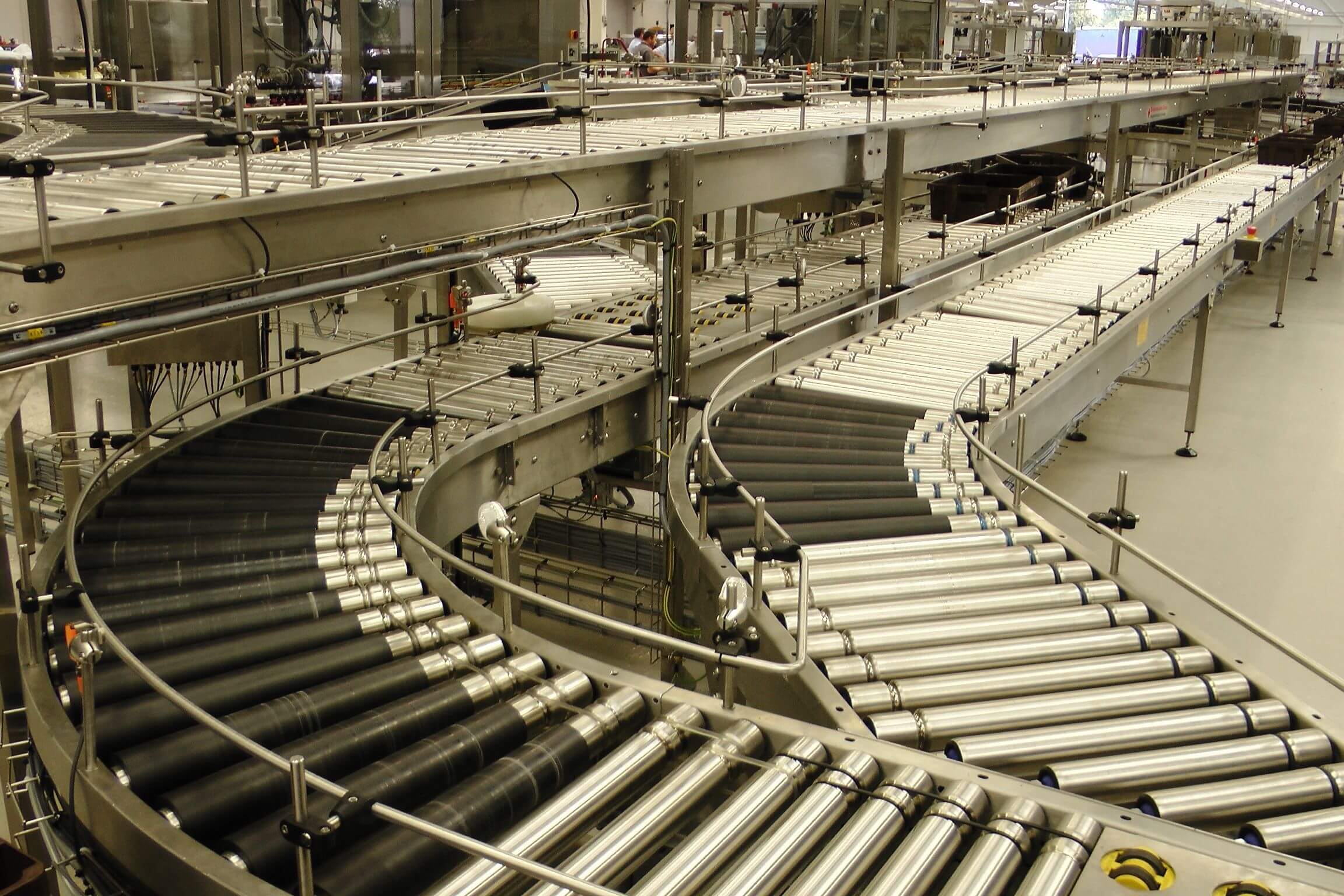 Bakery Tray Sortation Line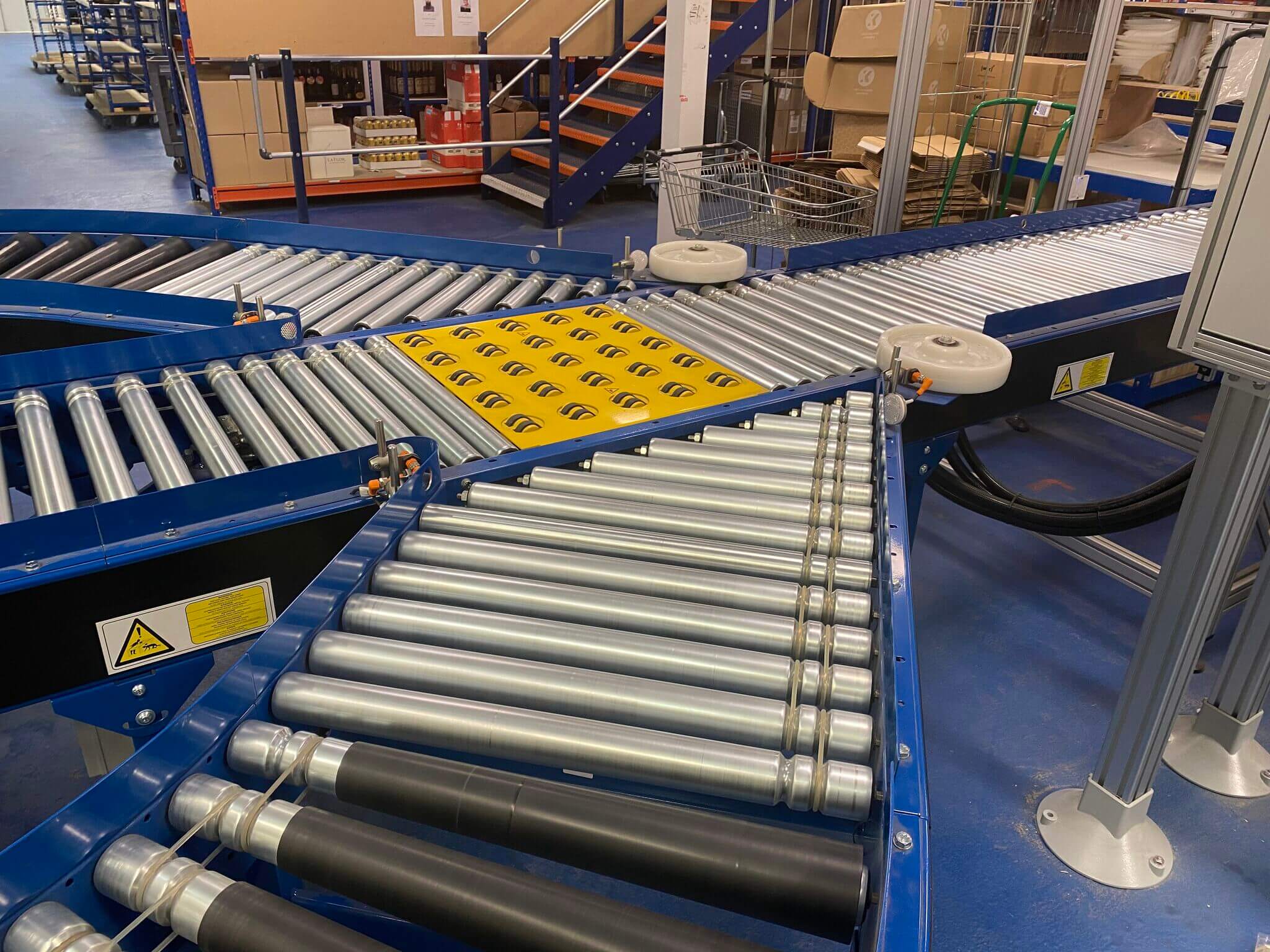 Switch Sorter Three Way Feed