Mechanical Lift
Pneumatic Vertical Lifts
Monk Conveyors Pneumatic Lifts handle small to medium size products. They are ideal where speeds are slow as the pneumatic lift takes one product up at time and is used to efficiently take product up to high levels above walkways or over machinery. The same pneumatic method can then be used to bring product back down again to floor level. Pneumatic lifts can be very compact requiring minimal floor space. They use a low friction vertically mounted rod-less cylinder with ball bearing slide for low maintenance.
Benefits of a pneumatic lift:
Compact
Slow gentle Speed
Access door
Simple controls
Static or moving belt platform options
Infeed and Outfeed Pneumatic Pushers
1 Product every 12 seconds depending on height
Transfer heights from 500mm to 4000mm approx.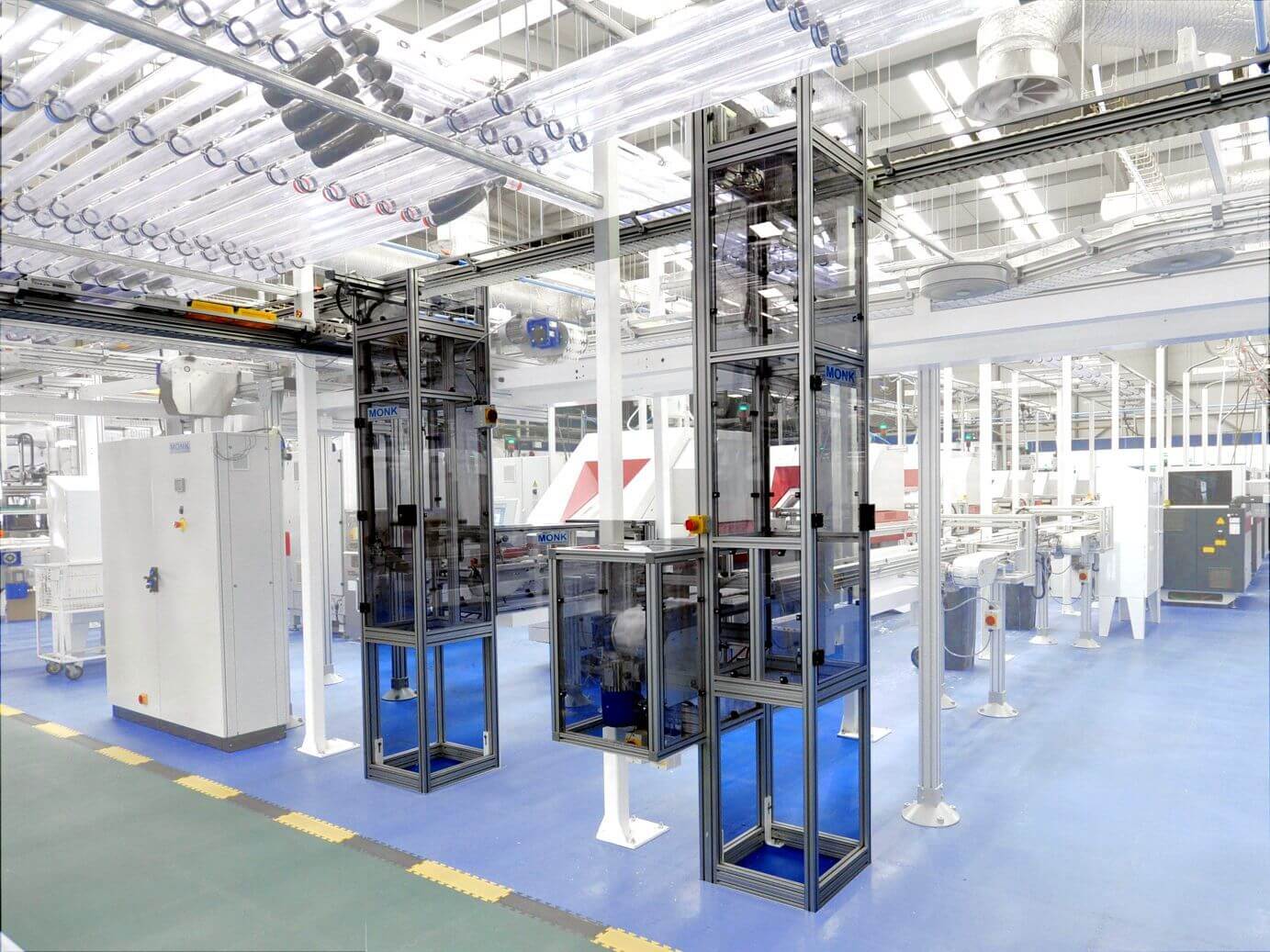 Mechanical Chain Lifter
The Mechanical Chain Lifter handles small to medium size products, but the handling speed is fast due to continuous movement of the lift. A mechanical lift consist of two pairs of vertical chains with flights attached to lift the product. To keep our design simple and easy to maintain a single motor drives both sides of the lift. This helps to keep the conveyor control system simple and there is no need for an expensive servo motor drive.
Benefits of a mechanical lift:
Compact
Fast continuous speed
Access door
Simple controls
Single motor mechanical drive
Infeed and Outfeed Pneumatic Pushers
1 Product every 4 seconds
Lengths 500 to 3000mm approx.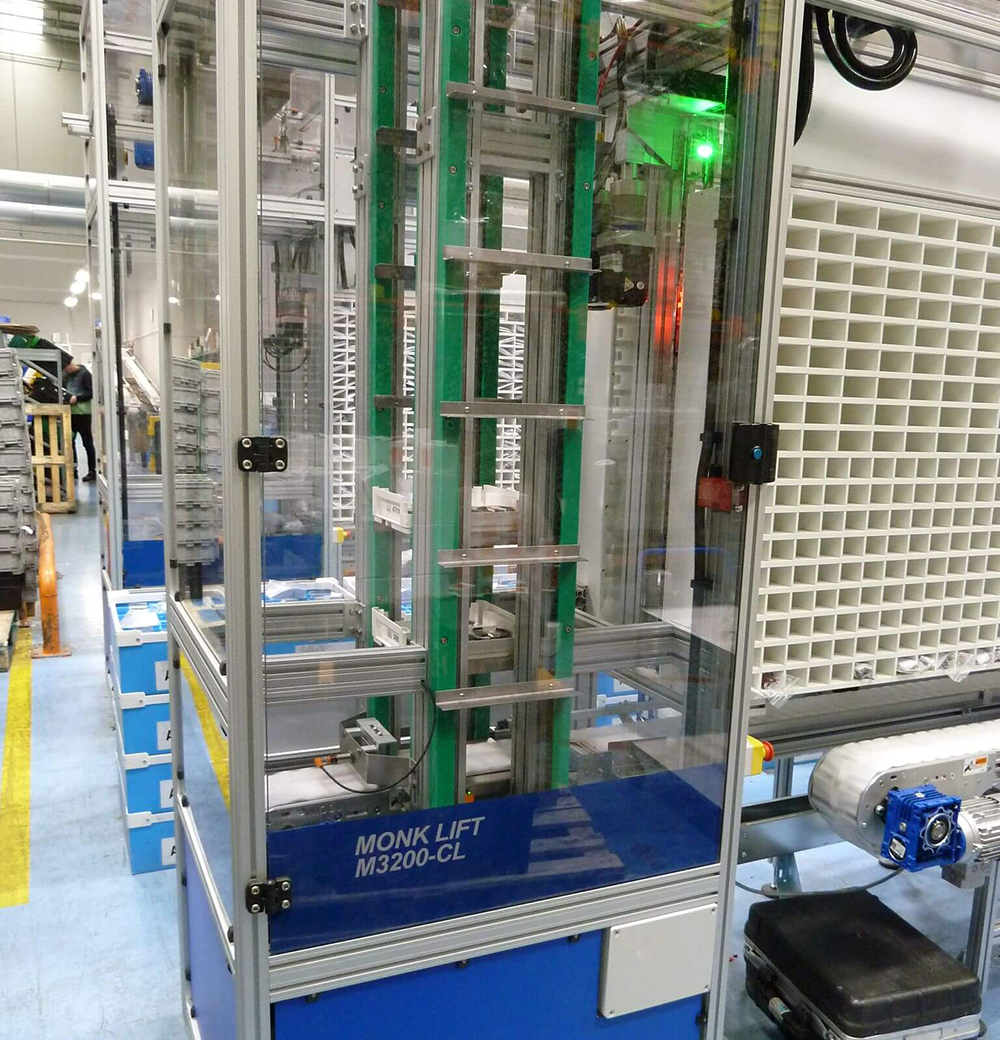 Mechanical Lifts – Qimarox
For medium to heavy product Monk Conveyors uses Qimarox material handling machinery as part of our mechanical lift systems. Their equipment includes palletisers, product lifts, pallet lifts, packaging machines and guarding systems. Integrating these standard units into our systems helps us achieve cost effective solutions and utilises tried and tested standard equipment. Monk Conveyors will design and build the necessary conveyors to feed to and from the units. We will also add guarding and a control system.

Qimarox equipment combines high performance with low costs and has advantages of:
Modular design, for quick and easy installation and modification.
Multifunctional and versatile so machinery can combine different tasks.
Durable requiring low levels of maintenance.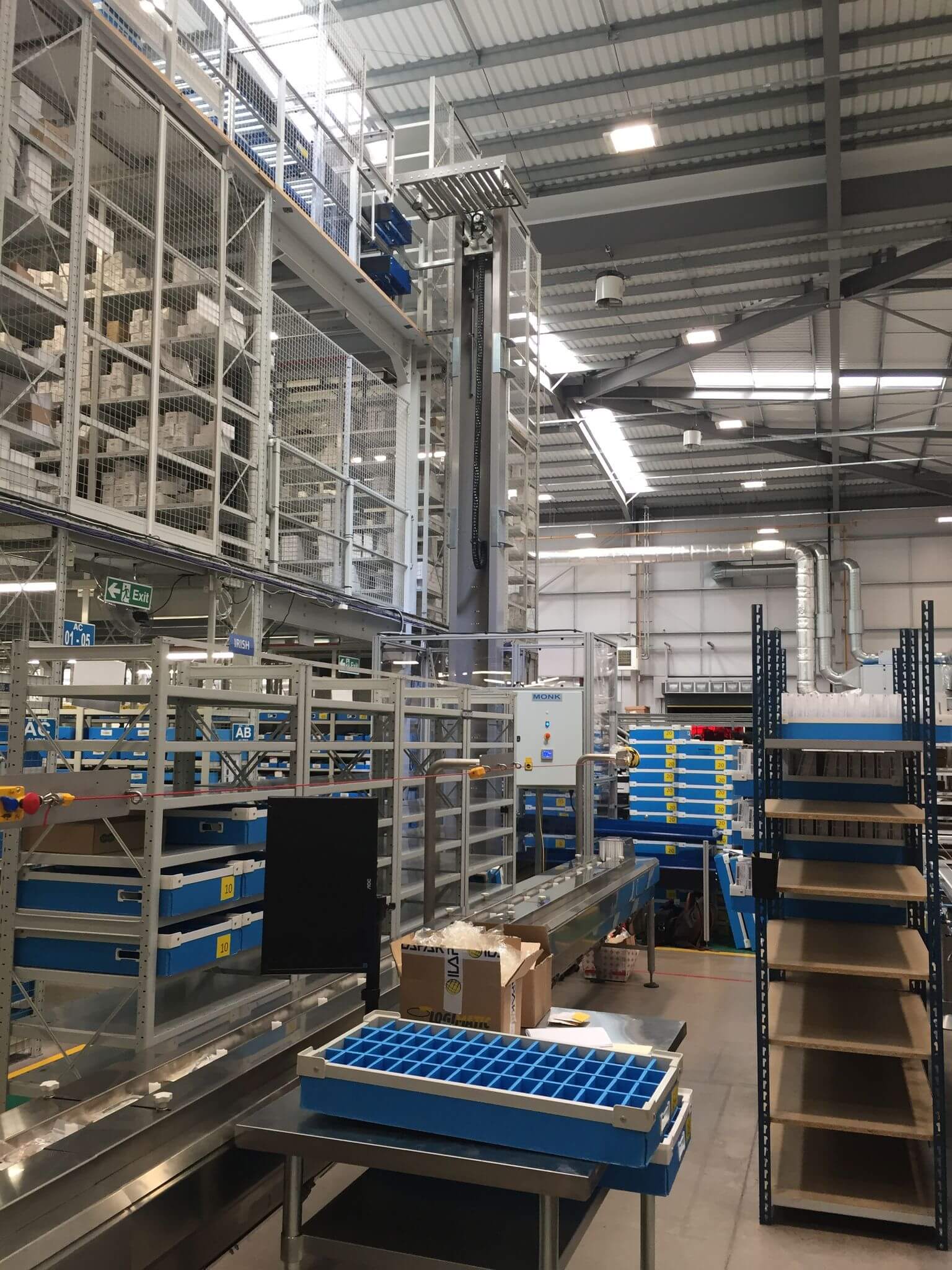 Mezzanine Floor Product Transfer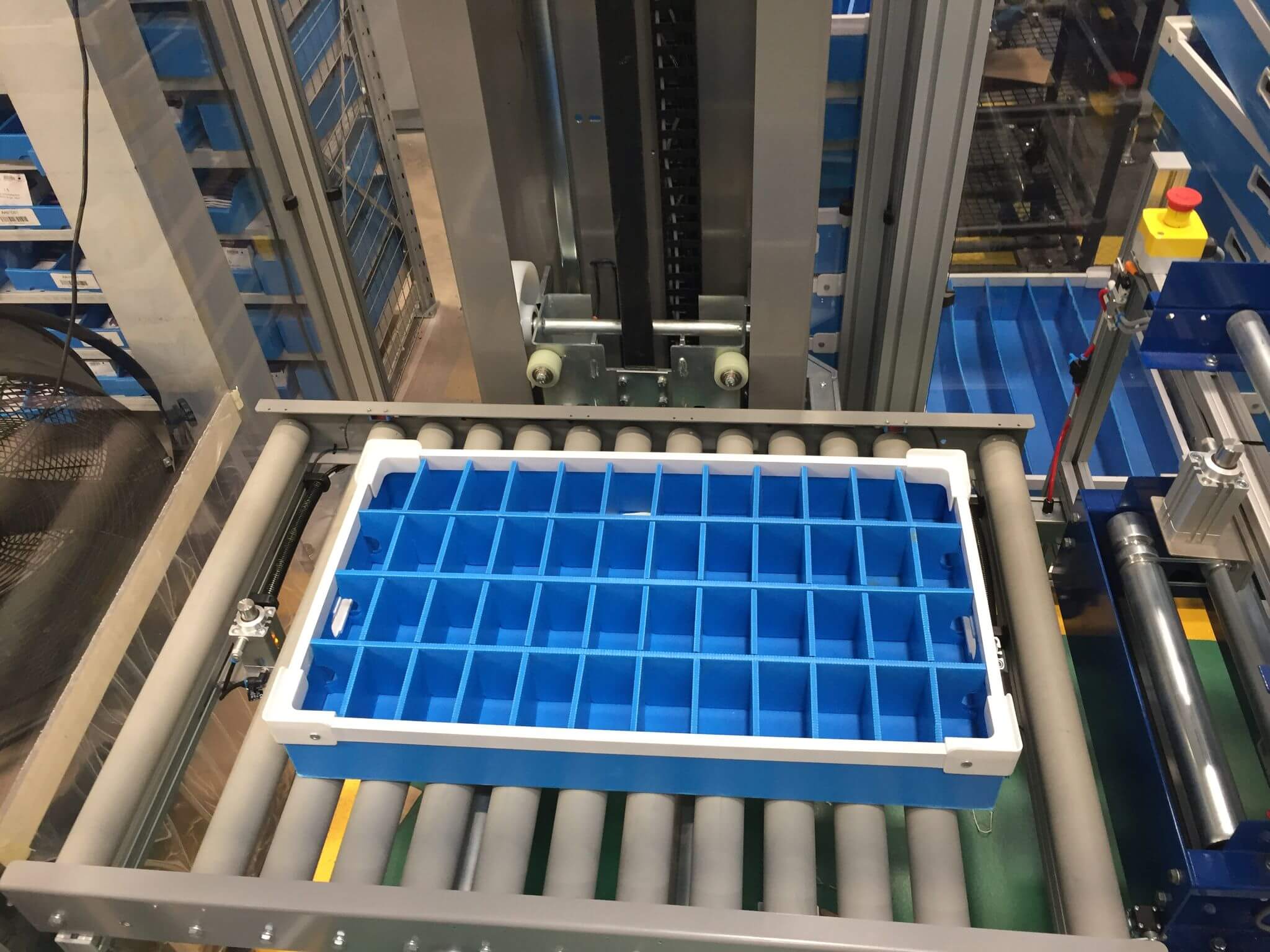 Powered Roller Lift Platform