Auto Stackers
Automatically stacking trays, plastic totes, pallets or products can offer big advantages in some manufacturing or warehouse packing facilities.
An Auto-Stacker is a machine which allows a queue of product to be fed into it on a conveyor. It will then take one item at a time and stack it onto the next. Once the stack is complete, it is automatically released onto an outfeed conveyor and the machine starts creating a new stack. The reverse operation can also be carried out to automatically De-Stack. This means taking a stack and releasing one item at a time from the stack onto an outfeed conveyor.
Advantages of Auto Stacking and De-Stacking:
Stacked work saves floor space
Products which require time to cure or cool can be stored in a reduced floor space
Work can be stacked to create a buffer between machines or processes
Stacked products can be easier to pick up and pack into boxes
No operators are required as the machine will automatically create a stack
The number of items in a stack is counted and controlled
End of line product stackers can help a reduced number of staff look after a number of different lines
Stacking machines use as many of our standard modules as possible and are kept simple and easy to maintain. Designs are adjusted to suit the specific product and application. Machines normally include pneumatics cylinders, with electrical movement also being an option. The control system includes PLC, software, safety circuits and guarding. Infeed and outfeed conveyors help to achieve a fully automatic system.
Please contact our sales team who will be happy to discuss your application.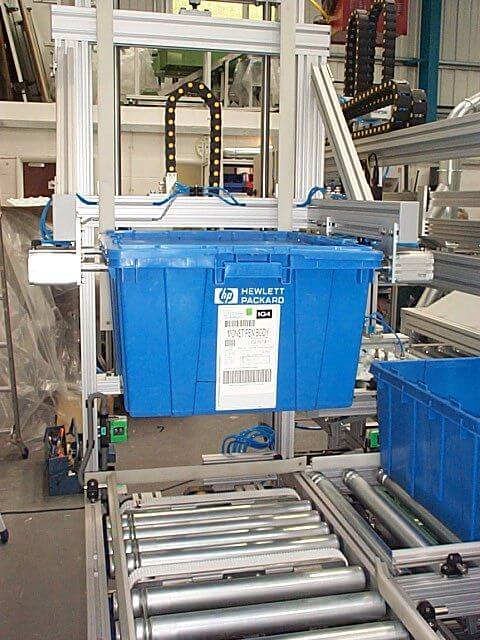 Tote Stacking for Hewlett Packard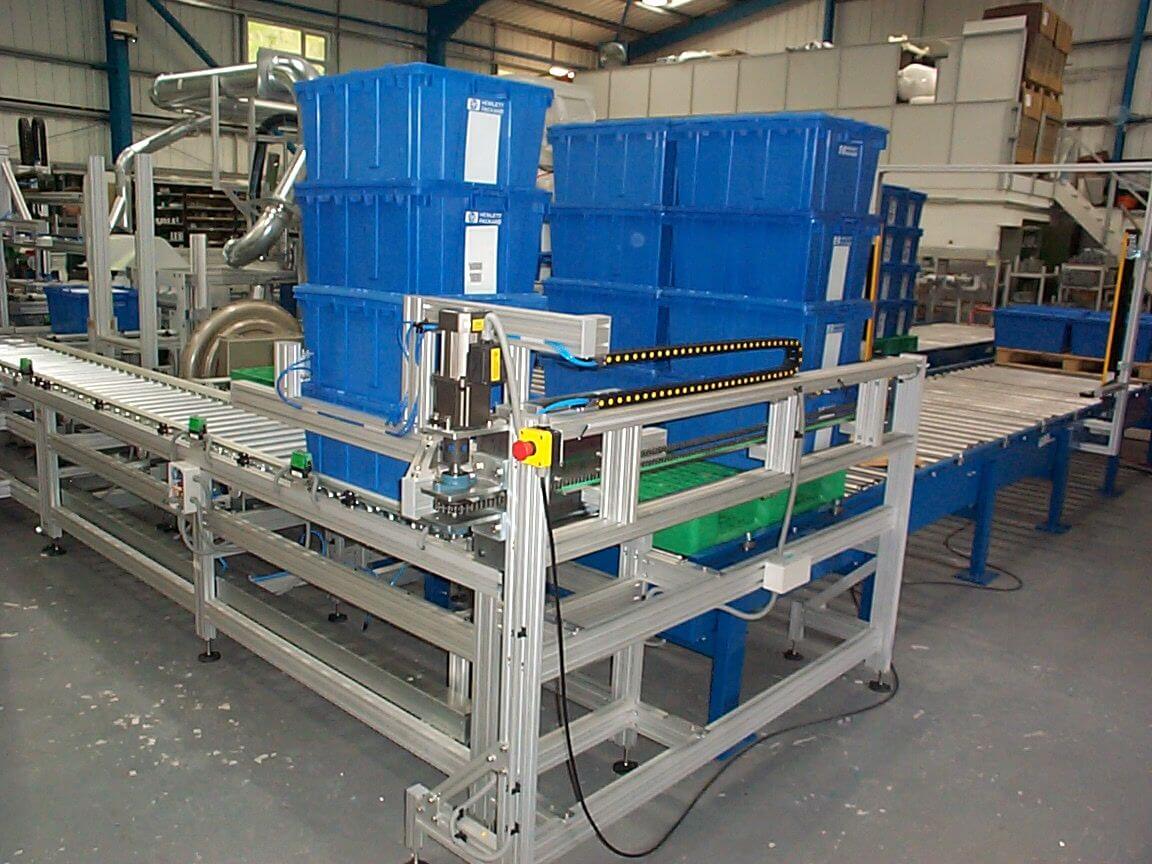 Stacked Totes Loaded onto Pallets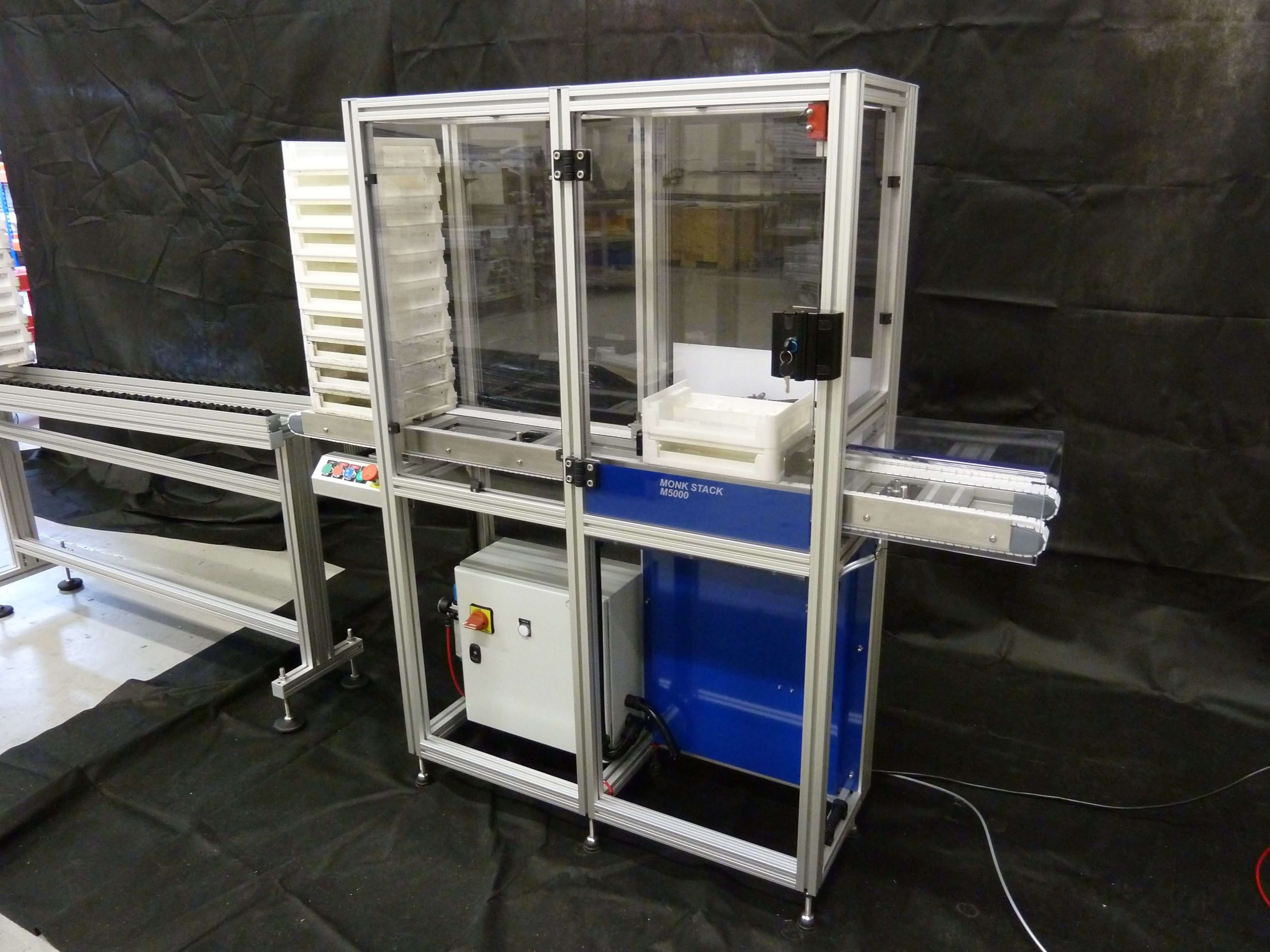 Optical Tray Stacker and De-Stacker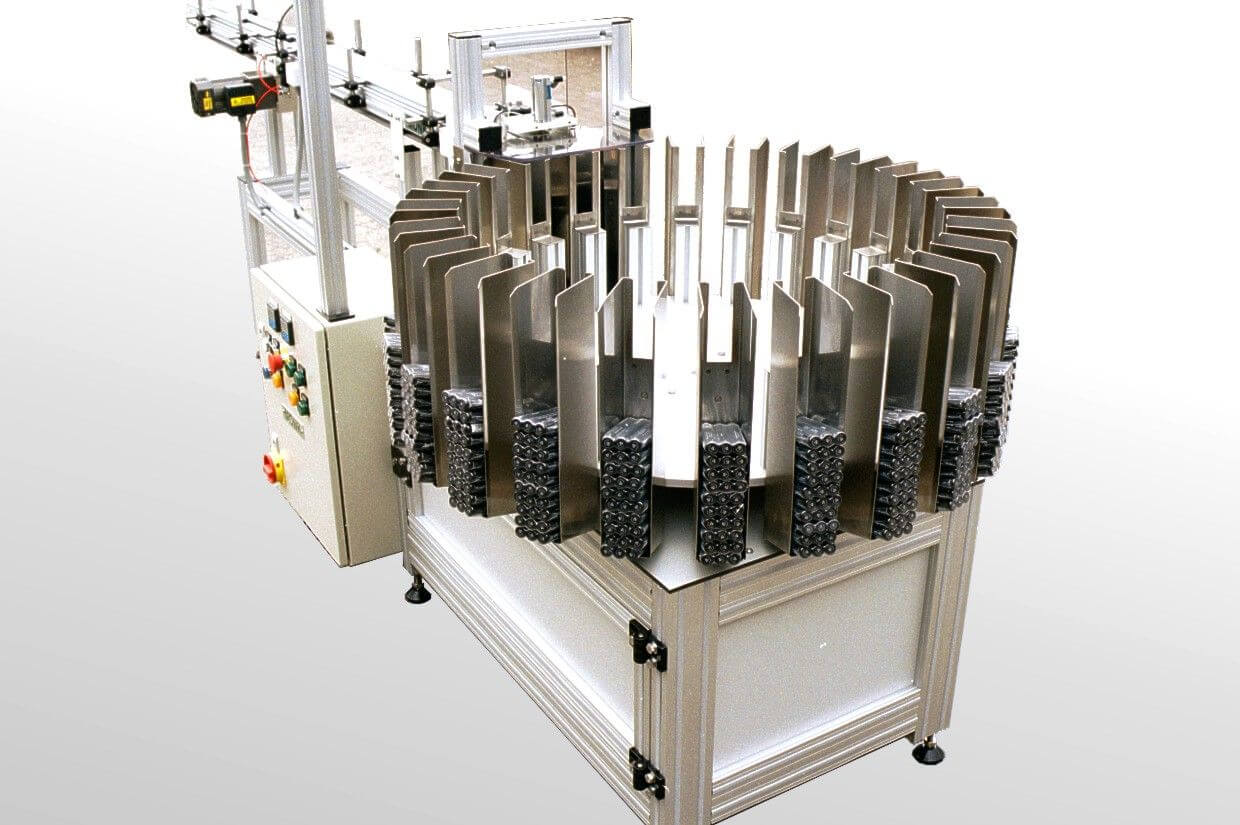 End of Line Product Stacker for Cosmetics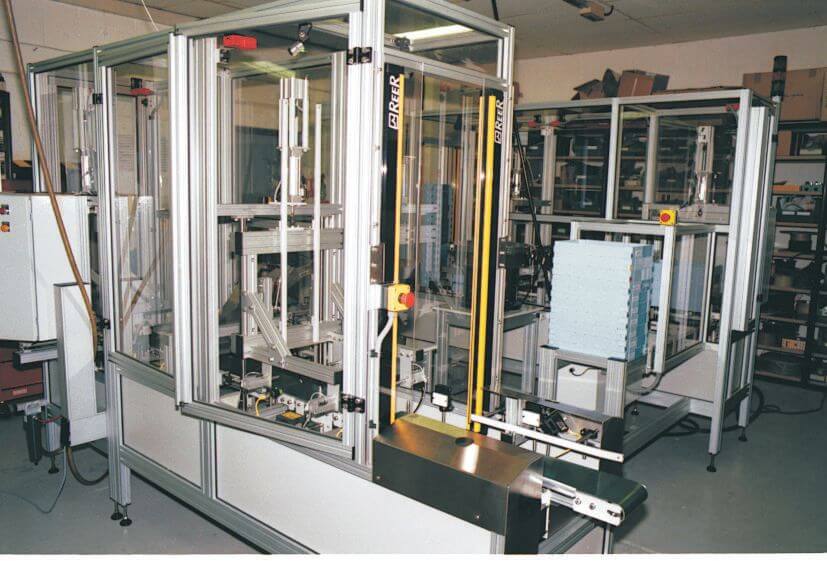 Product Tray Stacking for Epson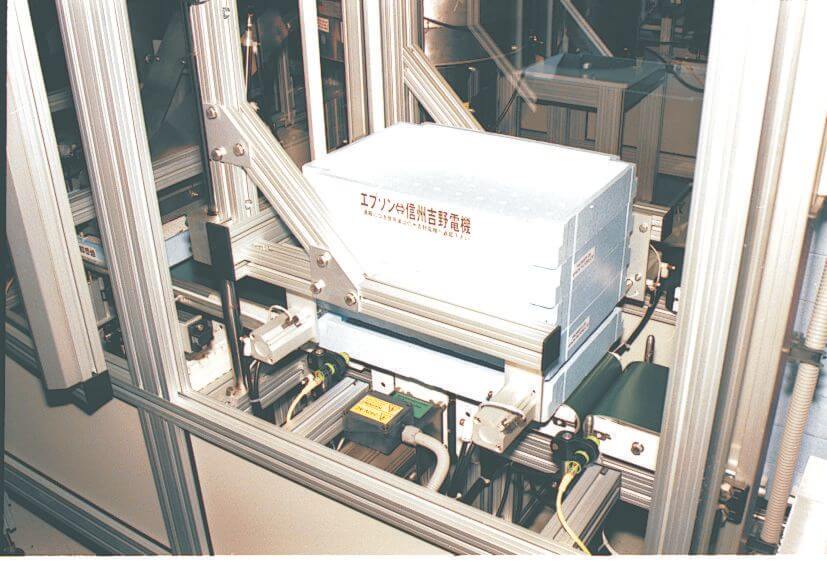 Auto Stack and De-Stacking System