Food Applications
LMB+ Compact Weighing & Filling Solution
The LMB+ portioning and weighing system will accurately deposit portions of food into containers, pots or trays. It can be positioned over conveyors before Tray sealers or Thermoforming machines and uses SERMAX weigh scale technology.
The LMB+ is specifically designed to handle food products that are viscous, stick and cake together or for products that give off residue or dust.  For example:
Ready meals and desert food portion/units.
Diced vegetables, rice, meats, seafood, grated/cubed cheese.
Fresh fruits, couscous, salad toppings, pasta, nuts & grains.
Dessert toppings, candied fruits, frozen ingredients.

The LMB Series include optional add-ons, like the Endless Rod Feeder and Passage Hatches which are totally modular (depending on the product).  This will allow quick and easy assembly and disassembly for cleaning and modification.  Also, less time is required for operators to carry out maintenance procedures. Therefore, less machine downtime for your production process.  This ensures your ROI capacity and productivity will be greatly improved.  All of this is possible thanks to its compact size and compatibility with your existing equipment.
Depending on your line and production area, an overall machine height of less than 1900mm can be achieved.  The LMB+ is a lot lower in height compared to other multihead applications, where heights are often 3000mm and above, and cleaning can become increasingly complex and time consuming.

It is a compact system with a minimal footprint which allows your LMB+ unit to be moved around your factory with ease.  This means it can be operational on any production line and can be used for different lines of product.  This makes the LMB+ infinitely more versatile than other heavy systems anchored to a single place.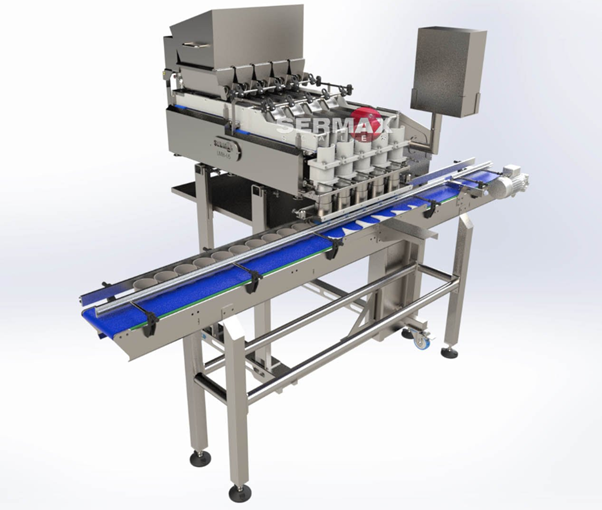 The LMB+ weighers are made up of 1 to 6 lines for portioning and weighing.  Being modular, they can be extended over time, with a maximum of 6 lines per unit.  Each of the lines can portion a different product or all the same according to the requirements of your production run.
All parts in contact with the food product are easily removable without the need for tools.  The materials are all FDA certified.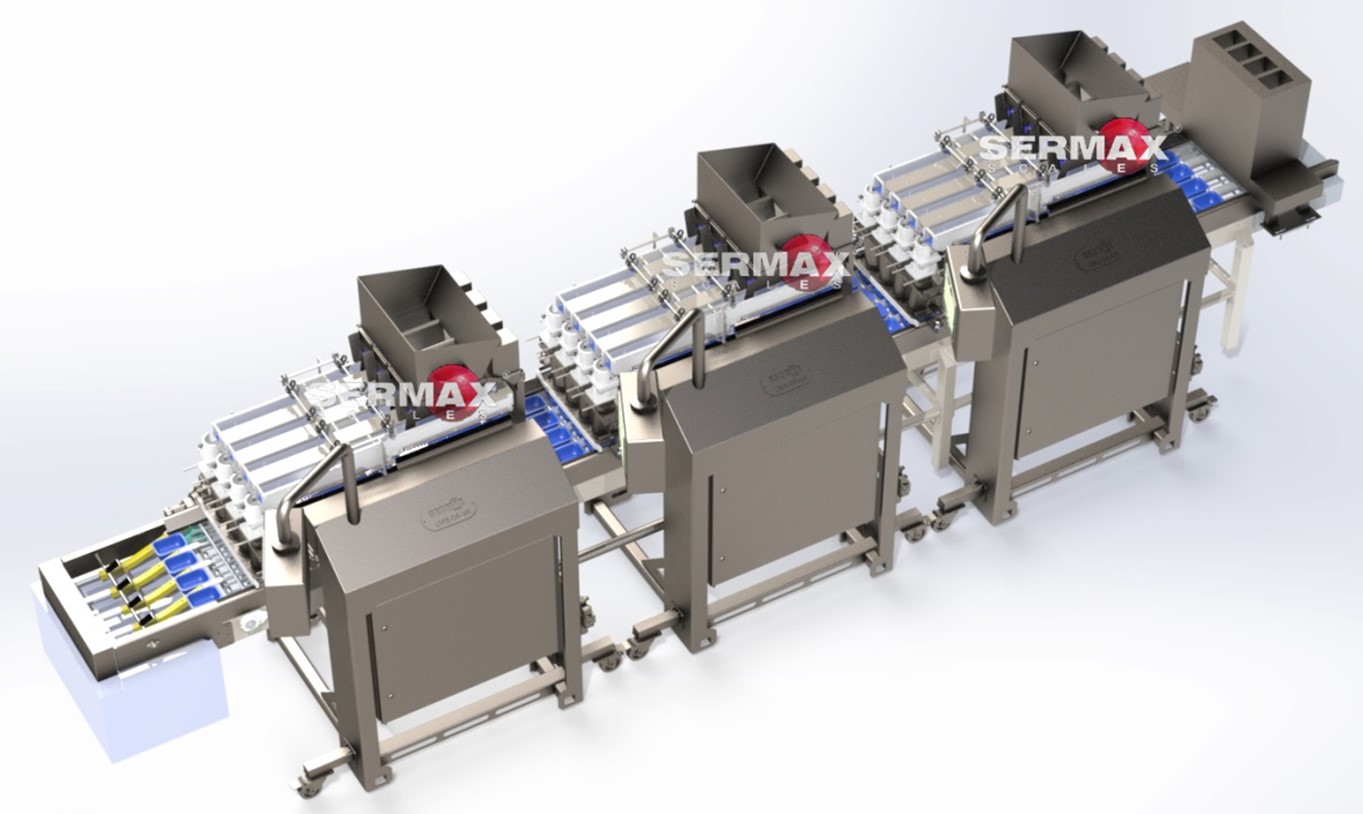 The LMB+ weighers are adapted to each individual sites production requirements and project.  We can provide bespoke conveyor systems for the containers, pots or trays which you are going to portion each product into.

As an additional option, a product rejection system can be installed if the weighing container is outside your programmed range. Reducing giveaway and providing detailed reporting information for your business.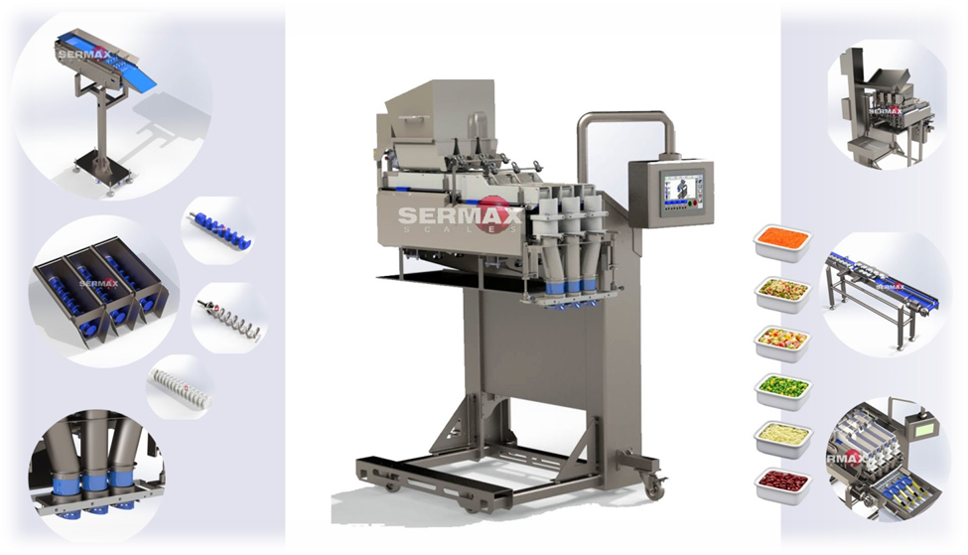 The programming screen of the Sermax LMB dispensers allows full configuration, detailed information at all times, connection with other panels or systems for coding, batch reporting, traceability and printing.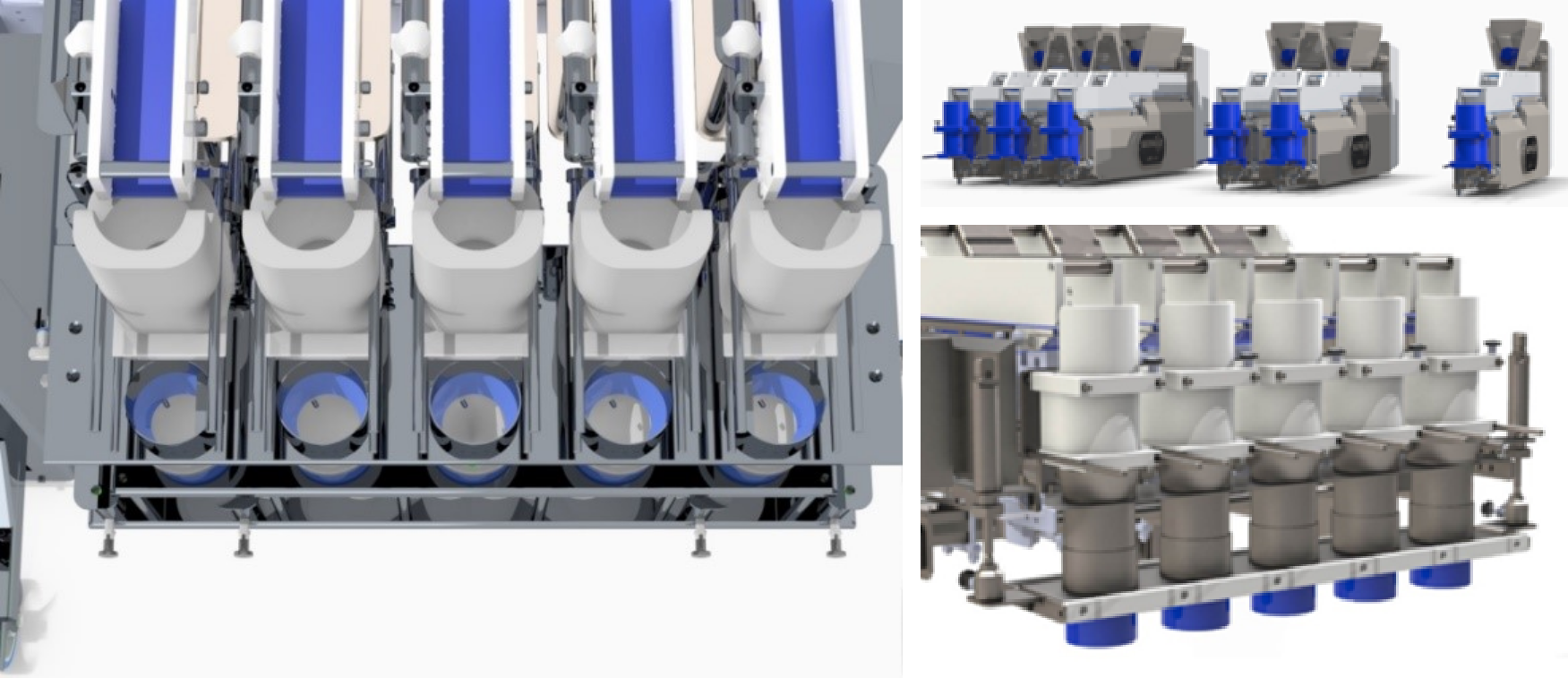 Example Production Rates
LMB2 Weigher Up to 20 Portions / minute
LMB3 Weigher Up to 30 Portions / minute
LMB4 Weigher Up to 40 Portions / minute
LMB5 Weigher Up to 50 Portions / minute
LMB6 Weigher Up to 60 Portions / minute
Please contact us for further information and to discuss your application or call us on 01252 369800.