Interfloor Conveyor
Monk Interfloor Conveyors provide a simple and reliable method for transferring plastic totes or card boxes from floor to floor.
Our Interfloor Conveyor Belts are reversable allowing a continuous flow of product up or down between floors or mezzanine levels. They are ergonomic, simple and safe for operators to use. Operator controls includes emergency stop push buttons or emergency rope pulls, start/stop and direction (forward/reverse). Sensors detect the product at the ends. Further options include variable speed, beacons, sounders, counters and operator touch screen displays.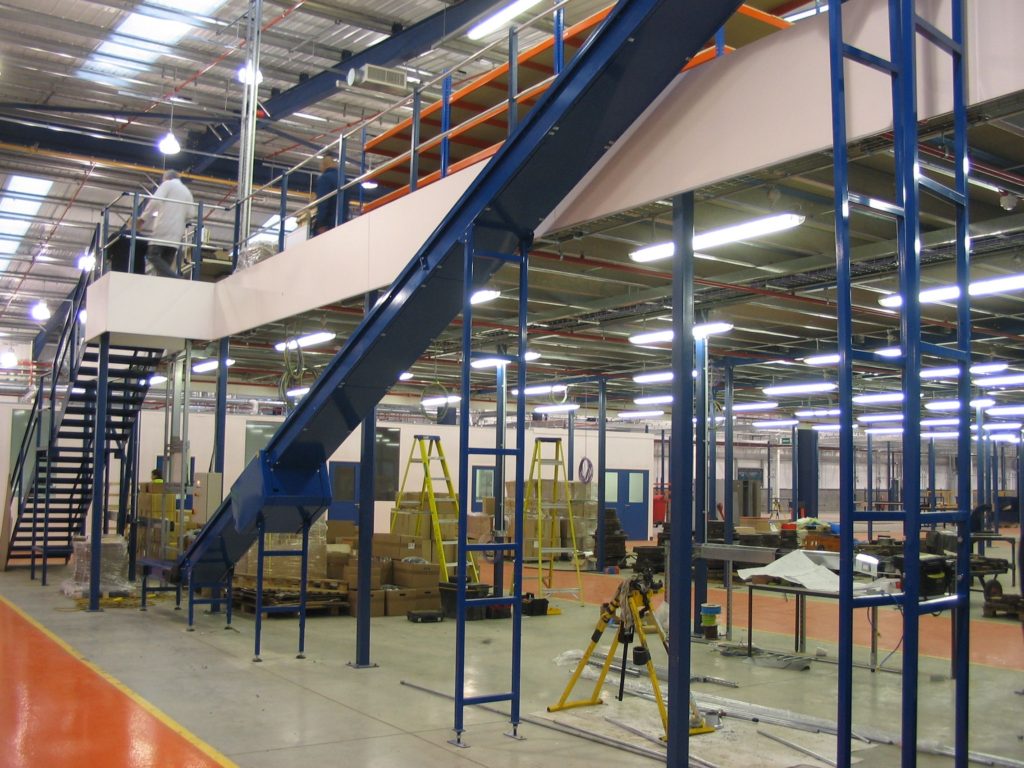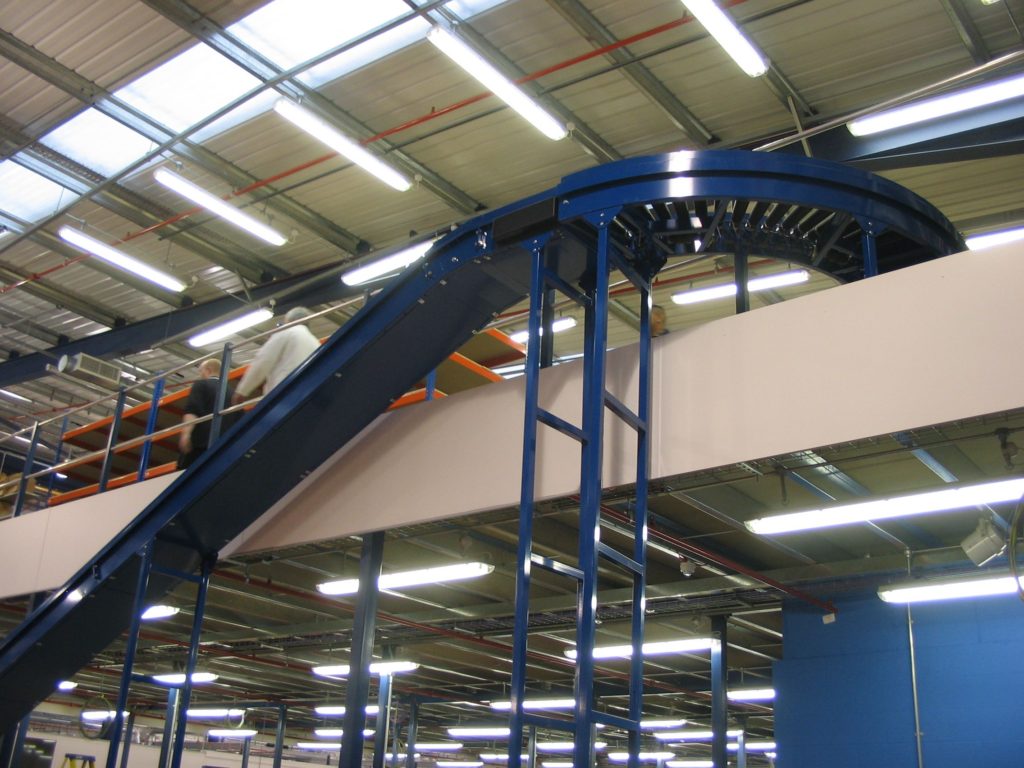 Tough PVC grip top or smooth belt material can be selected and floor to floor operation is quiet and smooth. A modular design means reduced installation time and low maintenance.
Intermediate drive units fitted with SEW geared motor units up to 1.5 kW.
'C' section framework, 175.5mm x 40mm having return folds for to retention of the facia.
Black grip top conveyor belt.
Can be supplied with 60 / 150mm side guides.
Optional pop out rollers at either or both ends.
Full width steel under sheet fitted as standard.
Standard angles of 10°, 15°, 20° and 25°. Other angles available upon request.
MONK Conveyors offer a site survey and proposal drawing, full mechanical and electrical installation, training and handover.