MONK have been providing Conveyor Systems and Product handling solutions to a wide range of industries for over 25 years. Designing a handling system tailored specifically to your needs involves careful consideration of your product, operators, machine throughput and line capacity.
Our wide range of products and experience helps us work with you to meet all of your essential business demands. We work with you to provide the best production solution to move materials and products around your factory. Our goal is to provide cost effective solutions with the highest level of service.
Our roller conveyors are a proven cost-efficient solution for the many meters of track used in handling and delivering totes and parcels in warehouses or packing halls. Pallets can also be handled on our special purpose pallet system, feeding to robots, wrappers or racking.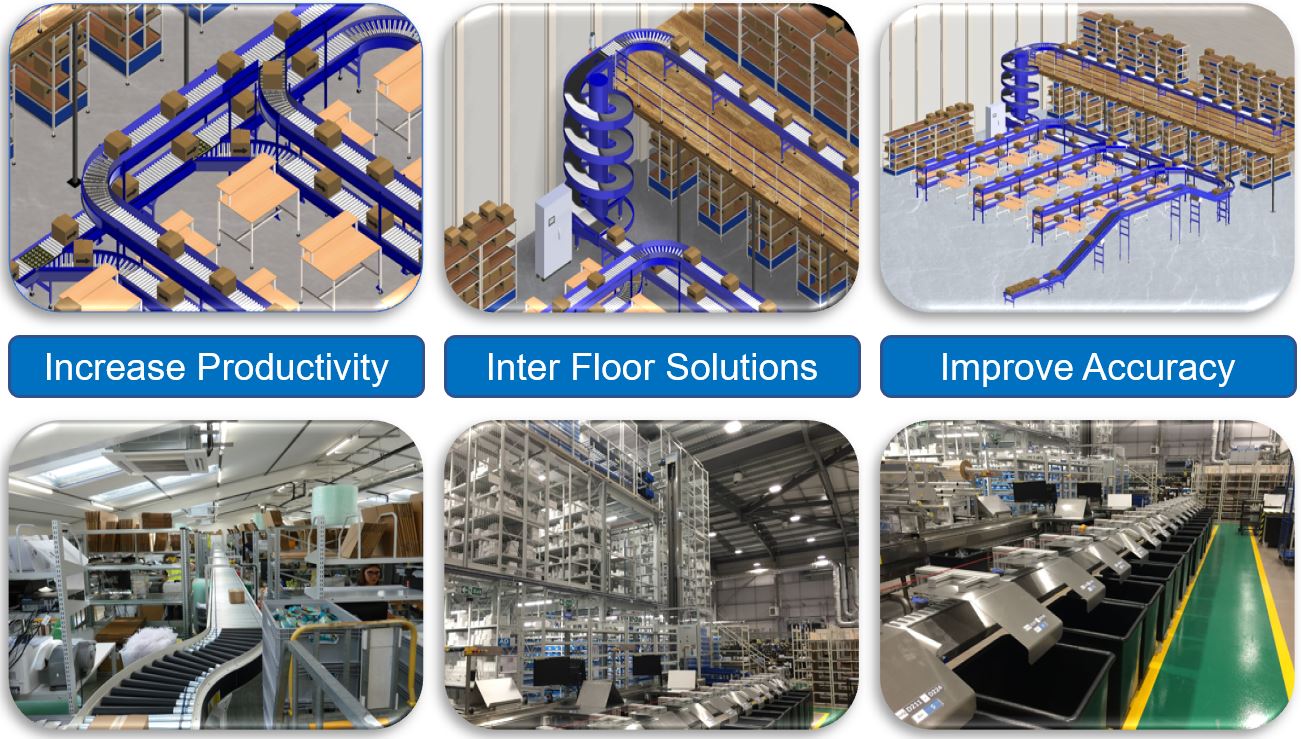 The right conveyor system in your warehouse can reduce manpower, improve accuracy and increase productivity. We will design you a product feed system completely tailored to your site. Monks range of conveyors means we can use standard equipment to reliably handle the size and shapes of your product range.

We are very proud to have worked with The Norville Group, delivering on all of their requirements for new lines across Surfacing, Coating and Glazing. Our knowledge of the Optical Industry and experience helped us to work with Nevil Trotter on completing their project on time and to the highest standard. Take a look for yourself in our video interview…