Medical Industry 
–
Plastic Moulding Belt Feed
 The batch of eight M1950 belt conveyors shown below were built to carry medical plastic mouldings away from a machine.  Our medium duty belt conveyors are ideal for handling small to medium sized products and are compact in size. Small end rollers allow for good product transfer in and out of machines.  Precision bearings and a robust design means many years of trouble-free running.  Parts are held in stock for some standard sizes for quick delivery.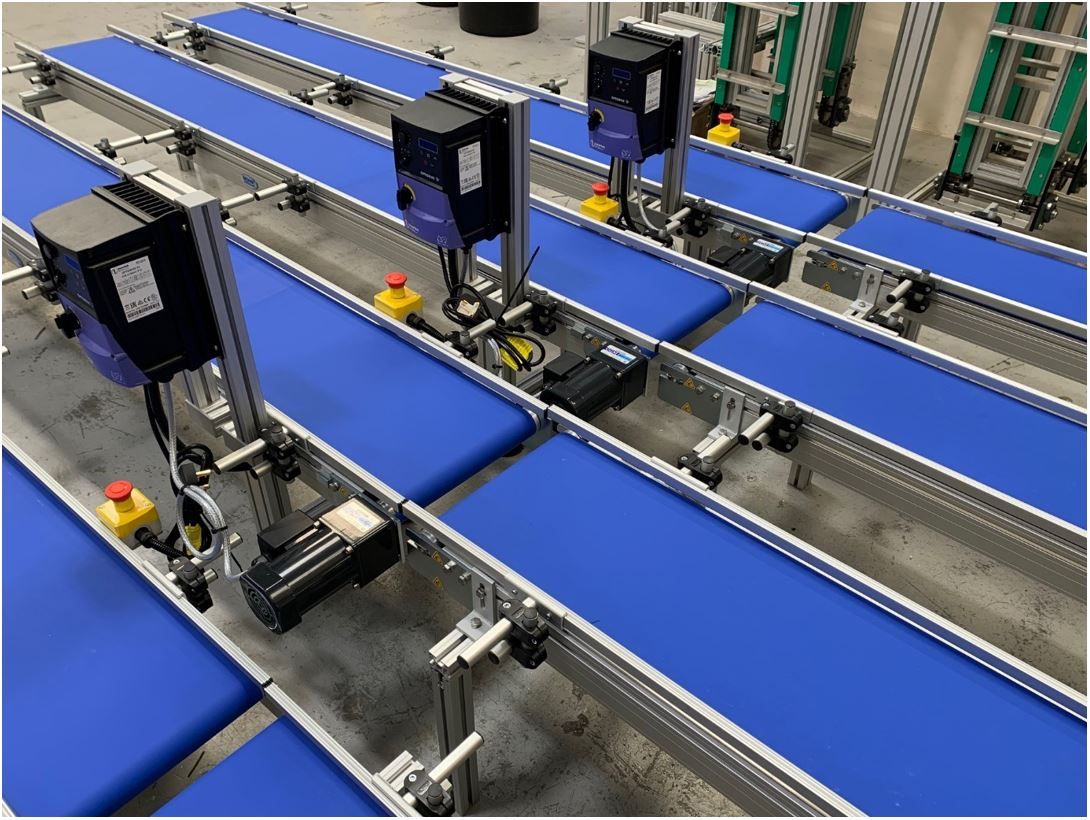 Please contact our sales office by email or phone to find our more and receive a quick quotation. 
Medical Industry 
– 
End of Line Packing
Monk Conveyors installs a powered roller conveyor system in a leading medical company.  The system was designed and built to feed packing tables and into a carton packaging machine.  Cartons were controlled and distributed automatically using pneumatic stops and sensors to detect the product.  Our electrical installation and control system provided a complete solution.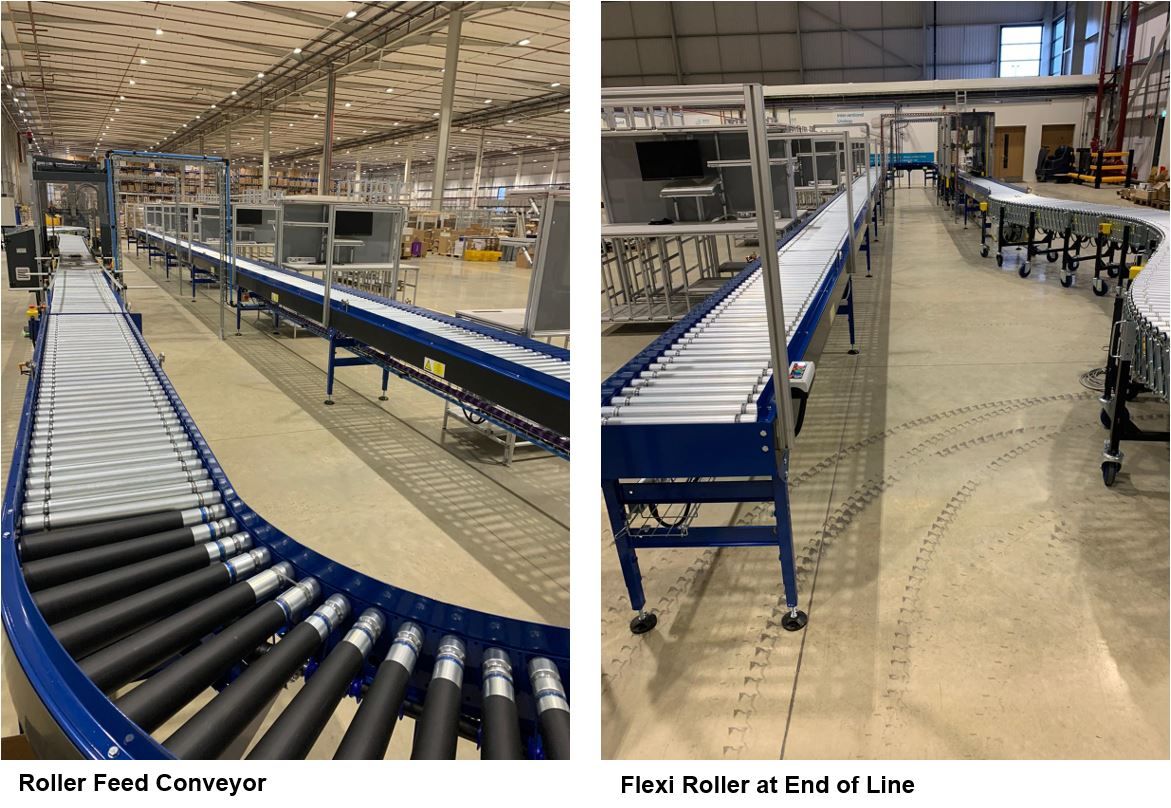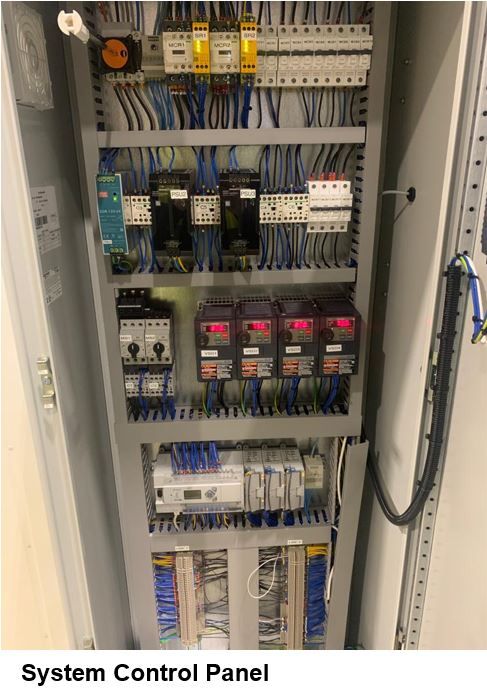 Features Included: 
Removable roller conveyor section on wheels for access.

 

Flexible Flexi-Conveyor and the end of the line which is p

erfect for vehicle loading and unloading, parcel distribution centres and depot's, packaging, machine-to

–

machine

 

linking and 

a

cross docking applications.

 

Feed through a fire-door, with a drop out section to allow the door to close.

 

Emergency stop pull cord above packing tables.

 

Illuminated beacon to give the operators line status.

 

Spares and maintenance contract.

 

Communication with customer machines.

 

Control system, software and operator touch screen.

 
 We Also Supply Spiral and Inter-Floor Conveyors 
Monk Conveyors supply and install full working systems which are designed to suit your specific needs.  We install full pneumatic and electrical control with operator touch screens if required.  Our control systems range from simple stop starts up to barcode capable controls, capable of communicating with your Warehouse Management System (WMS). 
Please contact us on 01252 369800 or email sales@monk-conveyors.co.uk for help and advice.