MONK Belt Systems provide transport links through production, warehouse, order picking and despatch. Heavy duty drives are reversible so can take product up or down between floors; or run horizontally along packing benches. Medium duty end drives offer a compact alternative. Tough PVC grip top or smooth belt material can be selected and operation is quiet and smooth. A modular design means reduced installation time and low maintenance.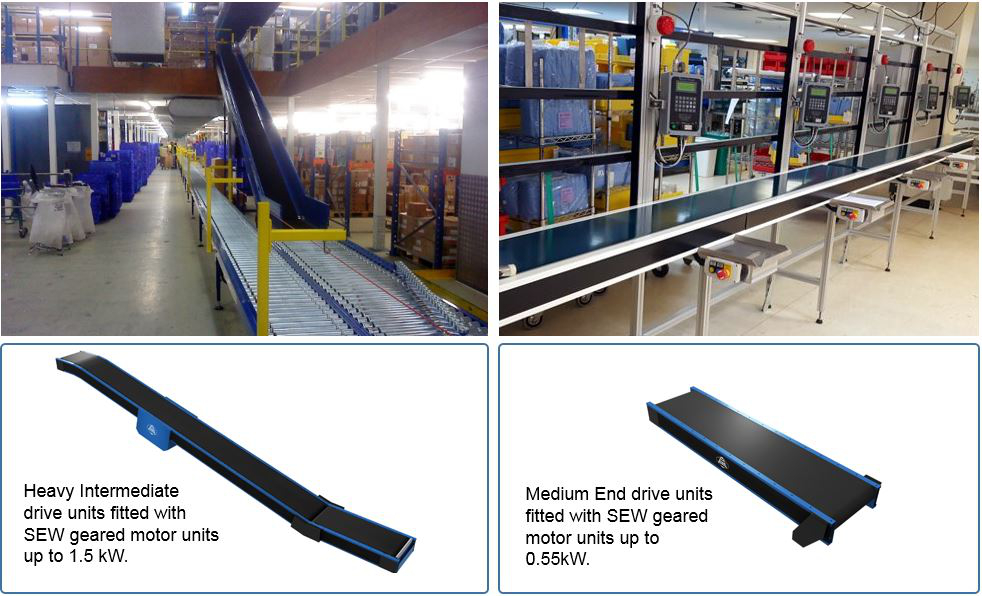 MONK Conveyors will design and build electrical control for the system. Control panels with options for variable speed, sensors, beacons, sounders, counters, HMI touch screen displays and rope pull emergency cords can be built in to provide a full solution.
We Also Supply Roller Conveyors and Lifters Monk Conveyors supply and install full working systems which are designed to suit your specific needs. We install full pneumatic and electrical control with operator touch screens if required. Our control systems range from simple stop starts up to barcode capable controls, capable of communicating with your Warehouse Management System (WMS).