MONK Inter–Floor Belt Conveyors provide a simple and reliable method for transferring plastic totes or card boxes between floor levels.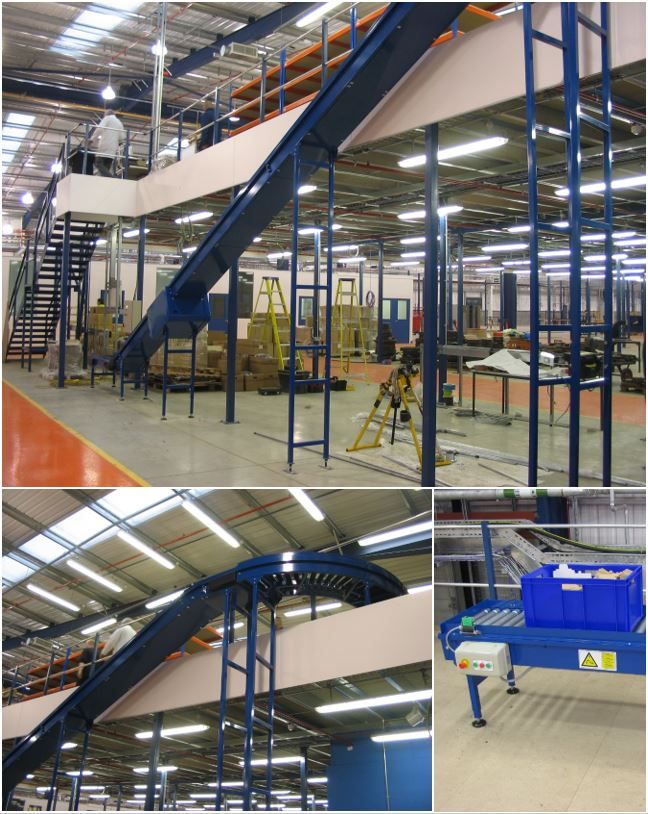 Our Inter–Floor Belts are reversable allowing a continuous flow of product up or down between floors.  They are ergonomic, simple and safe for operators to use.  Operator controls includes emergency stop push buttons or emergency rope pulls, start/stop and direction (forward/reverse).  Sensors detect the product at the ends. Further options include variable speed, beacons, sounders, counters and operator touch screen displays. 
Tough PVC grip top or smooth belt material can be selected and operation is quiet and smooth.  A modular design means reduced installation time and low maintenance. 
MONK Conveyors offer a site survey and proposal drawing, full mechanical and electrical installation, training and handover.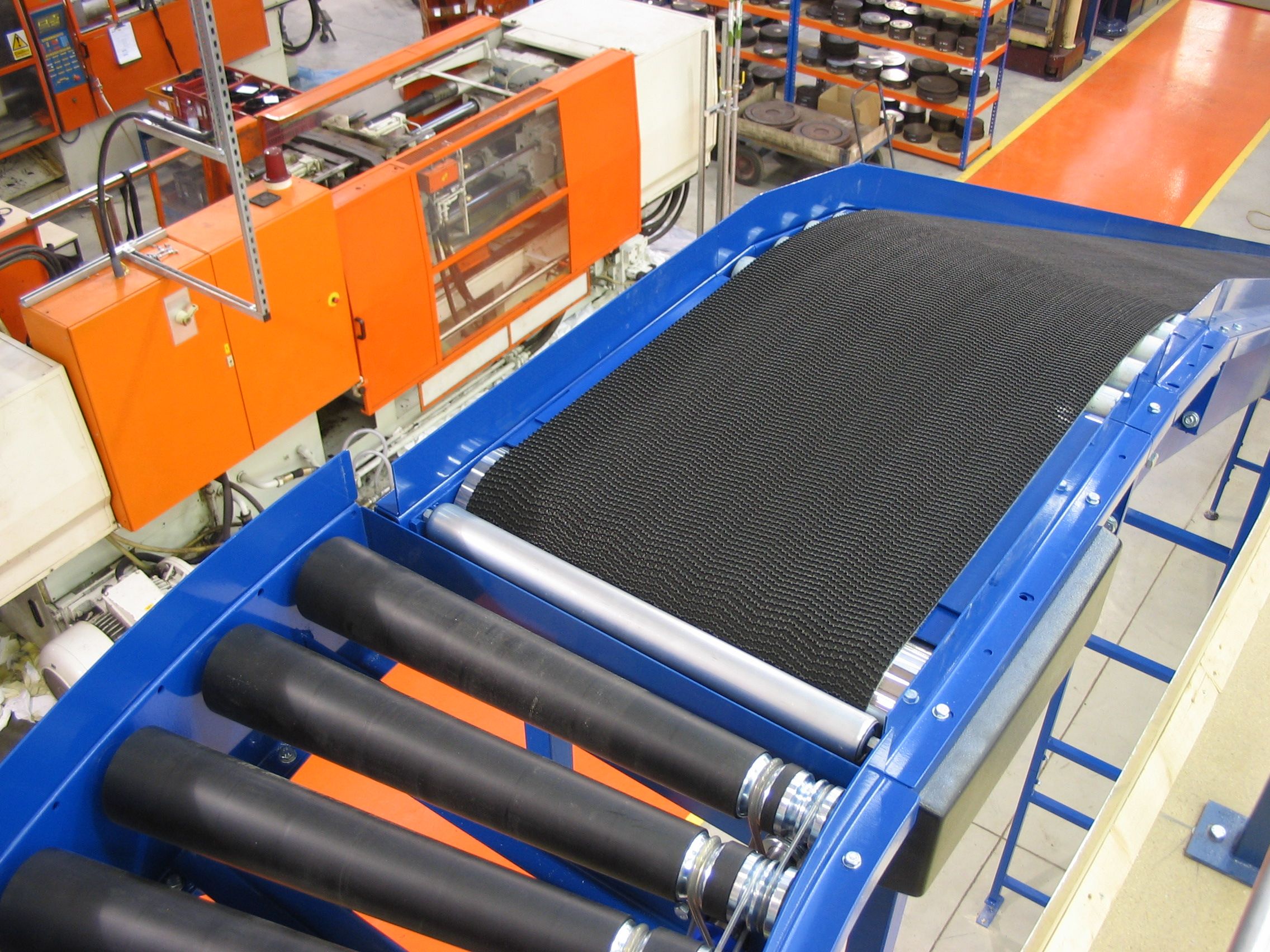 We Supply Belt and Roller Conveyors Systems to Customers in Retail / E-Fulfilmen, Parcel Distribution, Manufacturing and Finished Goods, Warehouse and Distribution.
We Also Supply Roller and Pallet 
Conveyors
Monk Conveyors supply and install full working systems which are designed to suit your specific needs.  We install full pneumatic and electrical control with operator touch screens if required.  Our control systems range from simple stop starts up to barcode capable controls, capable of communicating with your Warehouse Management System (WMS). 
Please contact us on 01252 369800 or email sales@monk-conveyors.co.uk for help and advice.