Optical Lens Conveyor Systems
Optical Manufacturing Pneumatic Lift
Vertical optical manufacturing pneumatic lifts are used for automatically transferring items between floors or to overhead conveyors. Their narrow cross section allows them to be situated in the most restricted spaces. Two types of standard lift conveyors are available. The single lift type which can cycle on demand for individual items and the continuous lift type which is most suitable for higher transfer rates. We can also supply optical manufacturing pneumatic lift conveyors to suit a specific requirement. Please consult our sales department for details of the many options available.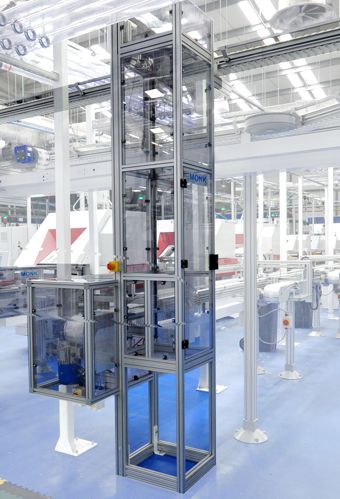 Optical Manufacturing Pneumatic Lift
Interlocked clear polycarbonate guard doors
Control system
Emergency stops
Speeds u to 1m/sec.
End of stroke cushioning
Fully automatic load/unload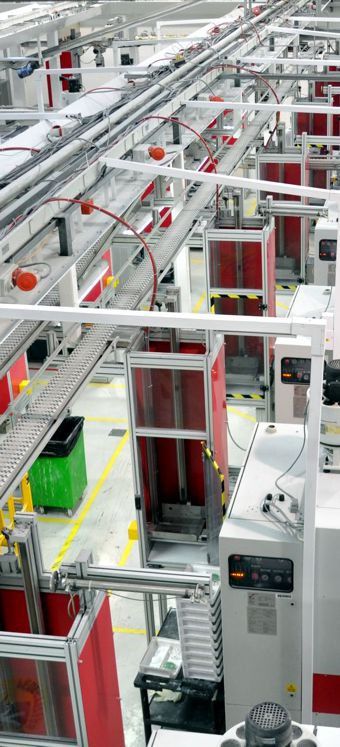 Eight Single Lifts
Line of 8 single optical manufacturing pneumatic lifts, independently transferring product to and from high level conveyors to give engineers good access to production machines.
Lift 1 to 3m
Platforms 150mm to 450mm wide
Speeds up to 1m/sec..
End of stroke cushioning
Fully automatic load and unload.
Loads up to 10kg
Frame with 'tee' slots with 8mm fixings
Fully enclosed with clear polycarbonate guarding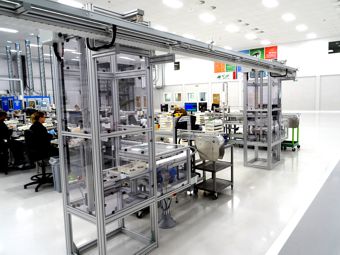 Single Lifts For Trays
Used in glazing department to load and unload overhead conveyor, therefore giving clear access to the work-stations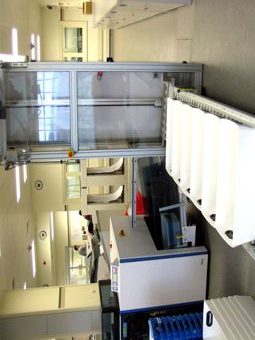 Single Lift For Tote Bins
Used for tote bins 300mm x 400mm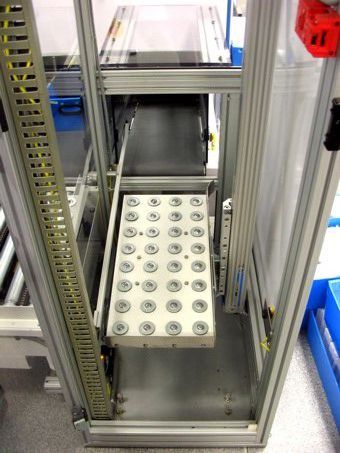 Lift Platforms
Available with plain platform
Ball Table Platform
Roller conveyor platform
Driven belt conveyor platform