Medical and Pharmaceutical Case History

Click to download a PDF copy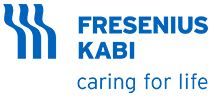 Fresenius Kabi is a global healthcare company that specialises in lifesaving medicines and technologies.
Our system used MODU System conveyors to feed small vials to a filling and packing area. MODU conveyors are based on a close-fitting flexible chain with the ability travel along straights or into tight curves.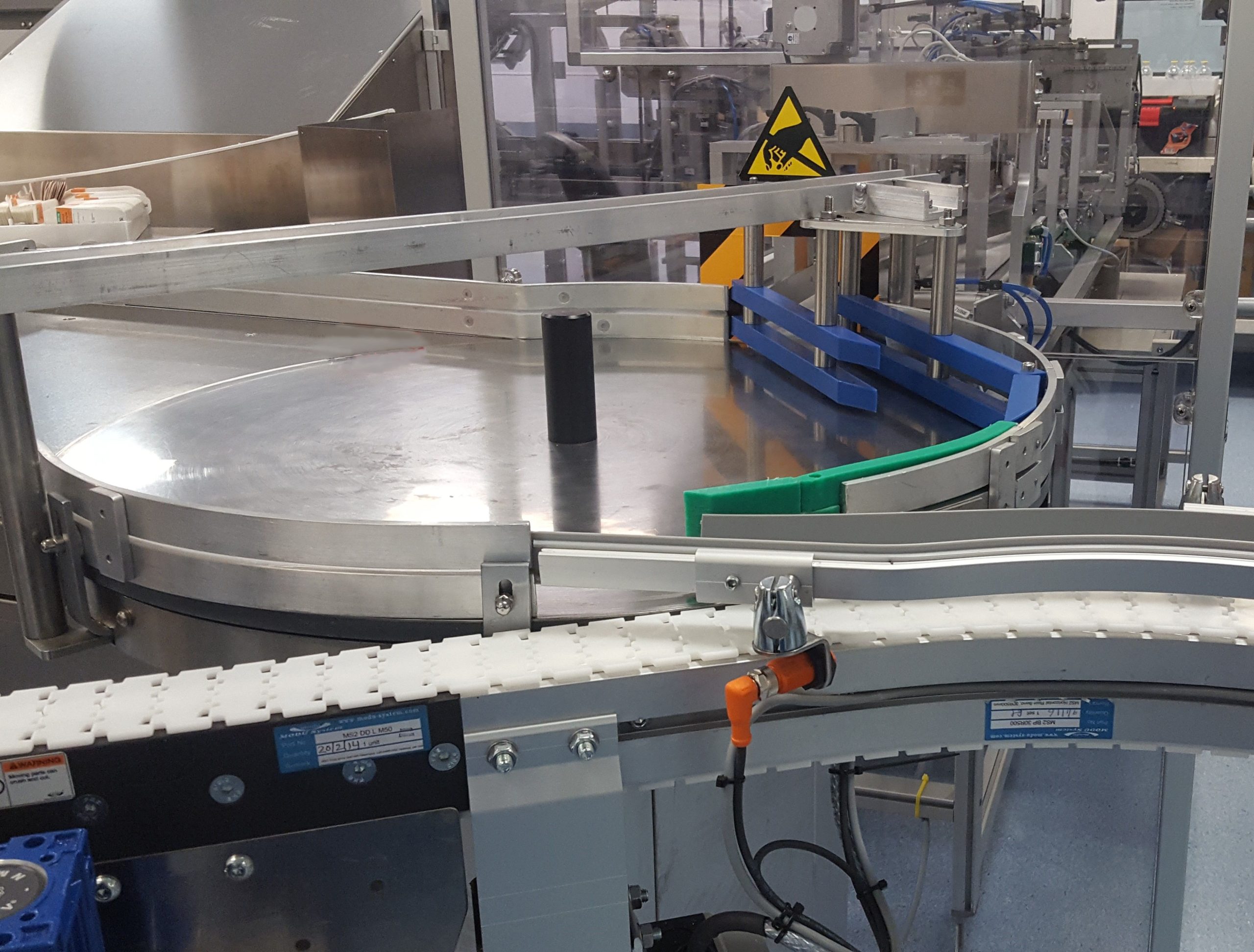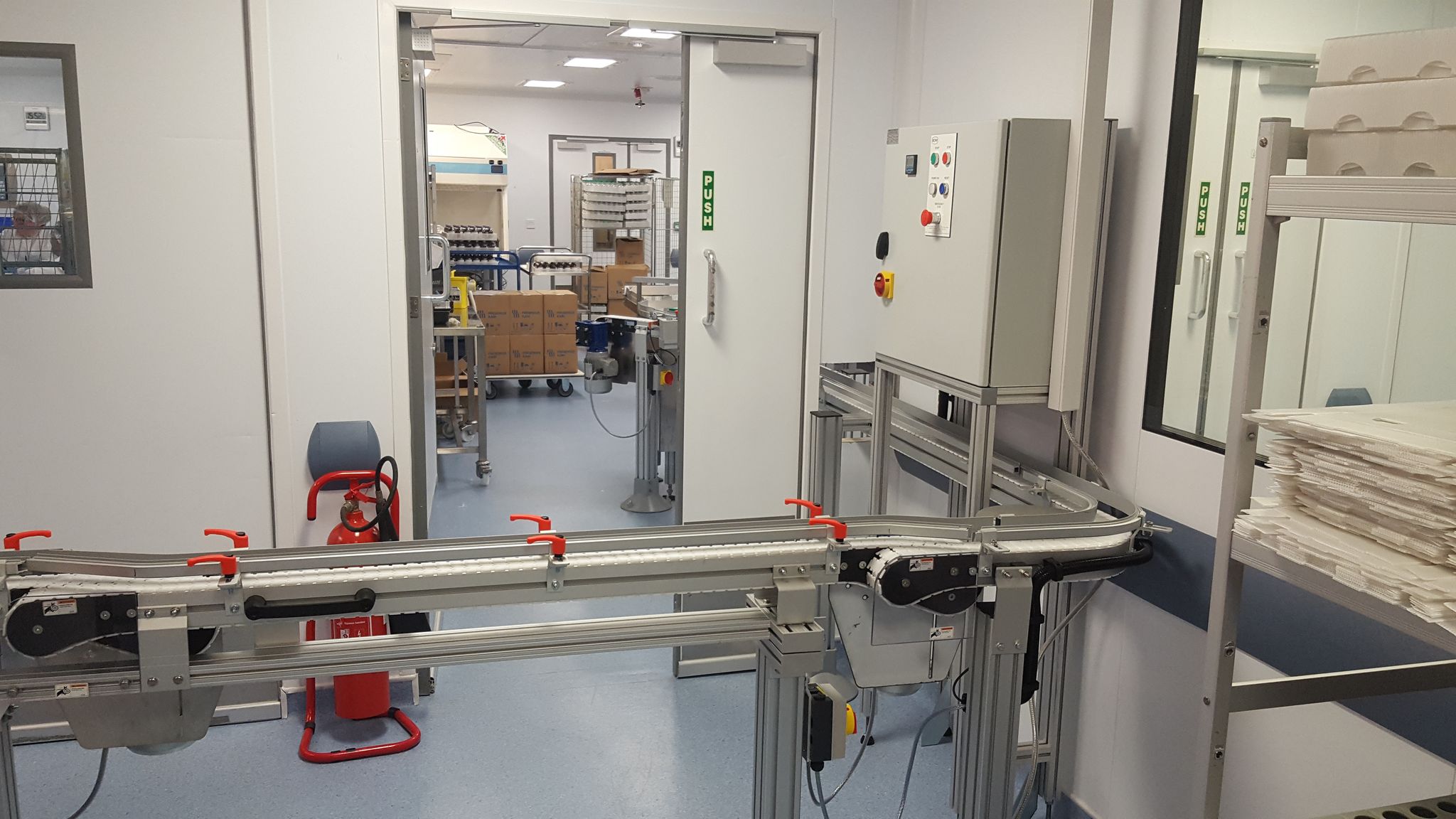 The system design included adjustable guide rails to take a range of product sizes. A moveable conveyor gate was also included allowing access for staff. The gate automatically stopped the conveyors when open to avoid injury or damage to products.
All surfaces were designed for easy cleaning. The project included full mechanical and electrical installations, followed by training and handover to the customer.