Medical and Pharmaceutical Case History

Click to download a PDF copy
BD Medical is a global medical technology company. Their manufacturing facility in Swindon approached Monk Conveyors for a conveyor line to transport a number of products in and out of cleanrooms. Our previous cleanroom experience helped us appreciate the environment the system would be operating in.
Operators place completed bagged components on an outfeed conveyor and press a pushbutton to send. The system would then automatically raise our airlock door and send the products through. A second airlock door then opens once the first has firmly closed to send the product out of the cleanroom into a normal air facility. Safety edges ensure the doors will stop if any obstruction is in the way. All surfaces were designed for easy cleaning.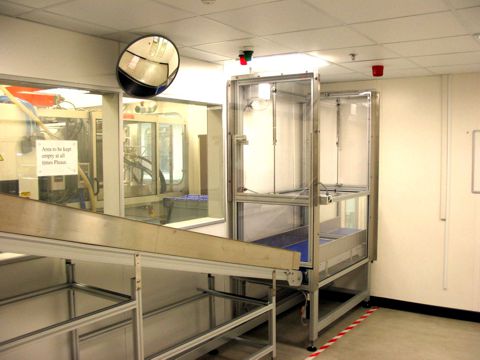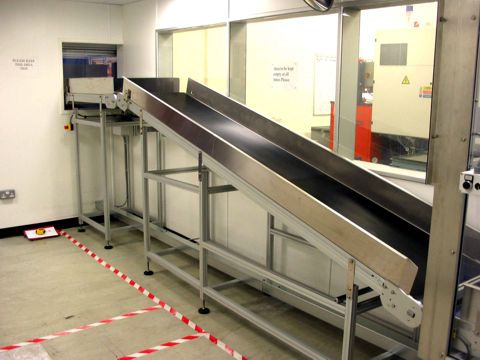 The system saved an operative continually moving product out of the cleanroom on trolleys. It therefore saved manpower and maintained a continual flow of completed work out of the cleanroom.
The project included full mechanical and electrical installations, followed by training and handover to the customer.